'Gossip Girl' Might Be Getting A Reboot At The CW
By Emily Lee
February 1, 2019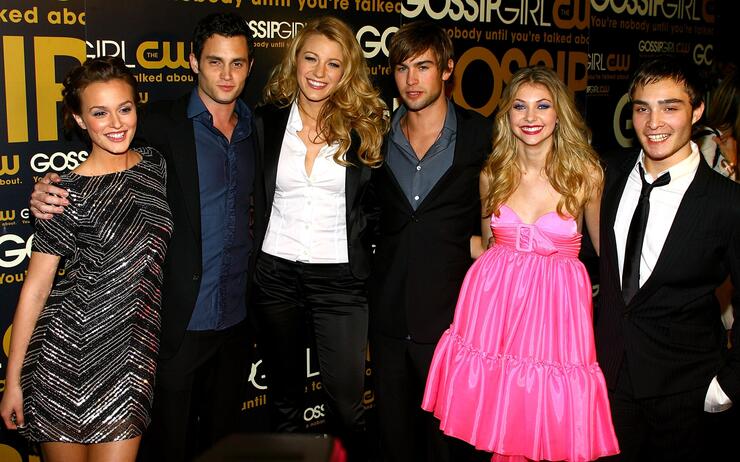 "Hey Upper East Siders. Gossip Girl here. And I have the biggest news ever..."
There have been rumors floating around for a long time that Gossip Girl might be getting the reboot treatment over the The CW, however, these whispers have never really been confirmed. Now, though, The CW's president Mark Pedowitz is finally speaking out about all those theories.
"There's a discussion, but I don't know if we're there yet," he said on Thursday (Jan. 31) at the TV Critics' Association press tour. "I don't know what it would be. A lot is up to Warner Bros. and [exec producers] Josh [Schwartz] and Steph[anie Savage], 'cause you don't want to do anything without them."
There's no word on whether this would be a true reboot with all new cast or if the original cast would come back for a revival. Both Blake Lively and Leighton Meester have spoken about the possibility of going back to their Gossip Girl roots. As for the rest of the cast? We'll have to wait and see.
Lively seems open to the idea of bringing back Serena van der Woodsen, telling Variety that "It sort of all depends. Would I do seven years of the show? No, because it's hard work and I've got my babies, and I don't want to be away from them that much. But I've just learned in life you never say never. I'm looking to do something that I haven't done yet, not something that I did. But would I do that? Who knows—if it was good, if it made sense. We had so much fun shooting and living and working in New York City."
Meester, on the other hand, seemed a little more hesitant to revisit Blair Waldorf, when Vanity Fair asked her about a possible reboot. "I guess I hear that [reunion talk] in fits and starts here and there, but it's hard to say," she said. "If everyone was into it and if the timing was right, you know? I don't want to say, 'No, never…'"
Fingers crossed this Gossip Girl reboot happens. Until then, Upper East Siders, we'll just have rewatch the original run on Netflix again.
Photo: Getty
Chat About 'Gossip Girl' Might Be Getting A Reboot At The CW