Green Day Reflect on the 25th Anniversary of 'Dookie'
By Katrina Nattress
February 2, 2019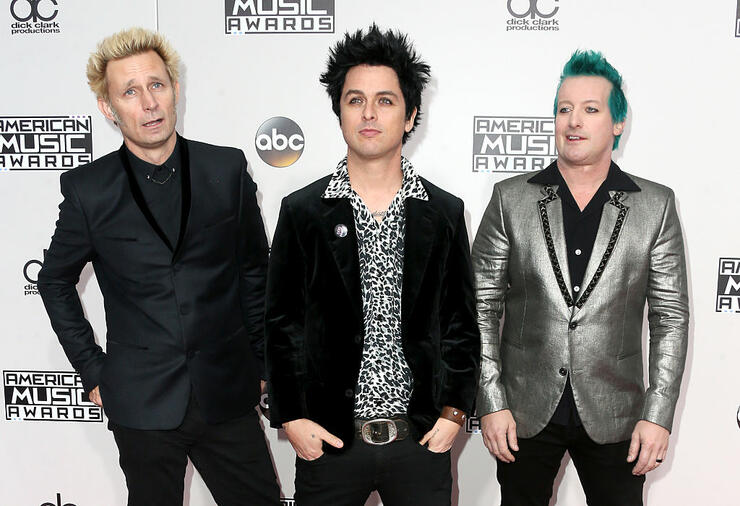 On February 1, 1994 Billie Joe Armstrong, Tré Cool and Mike Dirnt's lives changed forever. They just didn't know it yet.
On that date a punk band called Green Day released its third album, Dookie!, and 25 years later that trio from the East Bay is not only still making music, but is one of the biggest bands in the world. On Friday (February 1) the members all reflected on their breakthrough record's big birthday. The Billie Joe got introspective, sharing a lengthy Instagram post where he hints at the band planning something special for "the big D" anniversary, and reflects on the personal whirlwind that came with success, from "Wild nights in Barcelona.. having a lot of uncertainty about our future but not giving a s**t," to "Wanting and dreading to be a rock star.. if that's even possible" and "stress stress stress!!"
Tré had a shorter message, geared towards the haters. "The album that changed my life forever is 25 years old today!" he wrote. "Dookie! came out (no pun intended) Feb 1 1994 disproving those who jawed about punk being dead or not being appealing on a commercial scale. Well… F**k y'all. We're still here."
Mike also had a short message, letting fans in on a fun fact about their fourth album, Insomniac. "Remember that time 25yrs ago we put out a record and called it Dookie!" he wrote. "Well, believe it or not, Insomniac was almost named Donkie just to f**k with people!!!"
Check out all the band members' tributes to Dookie! below.
Chat About Green Day Reflect on the 25th Anniversary of 'Dookie'