Maroon 5, Travis Scott and Big Boi Perform at Super Bowl LIII Halftime Show
By R.J. Johnson - @rickerthewriter
February 4, 2019
While the game between the New England Patriots and the Los Angeles Rams may be a low-scoring event so far (3-0 at the half), the Pepsi Super Bowl LIII Halftime Show was an electrifying affair that featured some amazing performances from Maroon 5, Travis Scott, and Big Boi at Mercedes-Benz Stadium in Atlanta.
Maroon 5 began the nearly 14-minute long performance by starting with fan favorites "Harder to Breathe," and "This Love." Then, with a little help from a few SpongeBob Squarepants clips, Travis Scott was introduced to perform his hit "Sicko Mode" surrounded by flames onstage.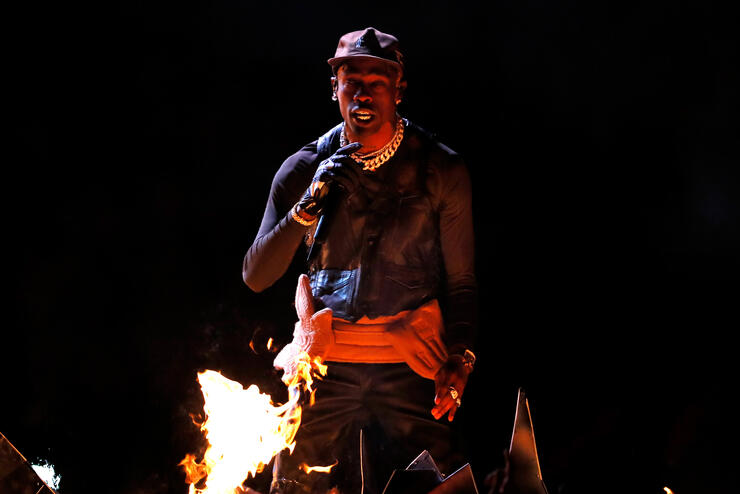 Levine and the rest of Maroon 5 returned to begin singing, "Girls Like You" backed up with the help of a fantastic drumline and gospel chorus that brought down the house. Levine told the crowd to "Show your love" as they slowed things down with "She Will Be Loved." Balloons decorated with words like "Inhale," "Smile" and "Feel" fell from the ceiling onto the crowd below as Levine sang.
Big Boi rolled into the arena in style in a convertible, and wearing a thick fur coat to perform his hit "The Way You Move."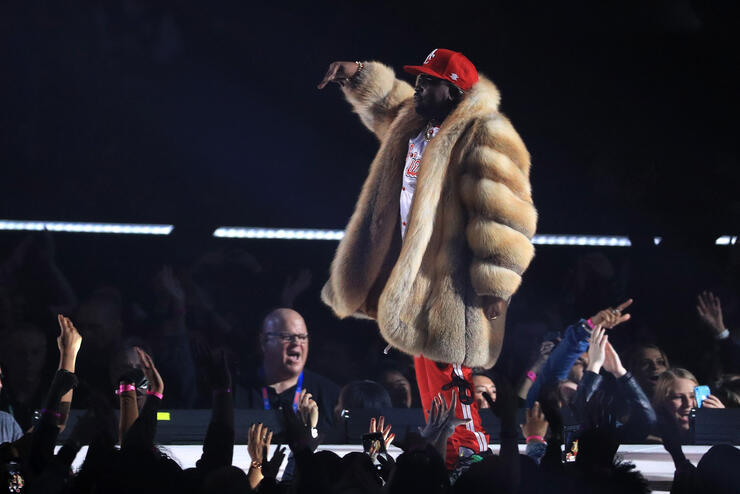 Maroon 5 wrapped up the halftime show with the sweet sound of their hit, "Sugar," and a show-stopping rendition of "Moves Like Jagger."
Levine dedicated his performance tonight to Jordan Feldstein, his late manager who died in 2017 from a blood clot in his leg at the age of 40.