Patriots Lead The Rams 3-0 At Halftime In A Defensive Struggle
By Matthew Demeke
February 3, 2019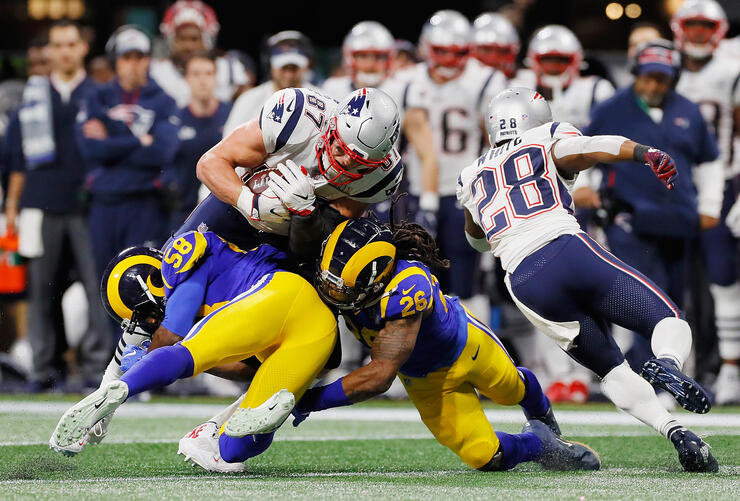 If you like high scoring offensive games, the first two quarters of Super Bowl LIII isn't something you would be very impressed with.
Stephen Gostowski kicked a 42-yard field goal to give New England a 3-0 lead over the Los Angeles Rams with 10:29 left in the first half.
The problem for the Rams in this game, was that the Rams defense had no answer for Julian Edelman. They got a big boost at the end of the half, though, when the Patriots were stopped on a fourth-down play and they'll get another when the second half starts and they get the ball first. It will be very crucial that they come out and get off to a fast start to set the tone.
The Patriots extended their 3-point lead, but on a 4th-and-1 from the Rams' 32 yard line a pass from Tom Brady went off the finger tips Rob Gronkowski, which gave the ball back to the Los Angeles Rams. The Rams, however, again could not do much before punting away to the Patriots with 16 seconds left in the half.
This 3-0 game is the second-lowest scoring Super Bowl in history after the first 30 minutes
Chat About Patriots Lead The Rams 3-0 At Halftime In A Defensive Struggle