The New England Patriots Are Your Super Bowl LIII Champions
By Matthew Demeke
February 4, 2019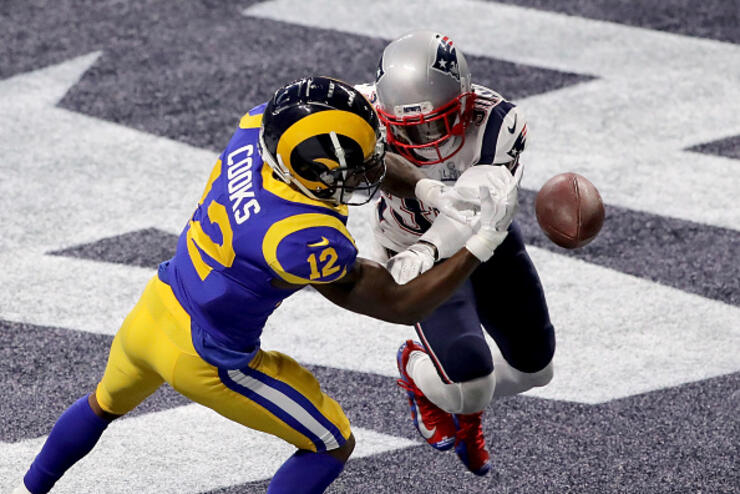 It was a very defensive battle to the say the least.
In the third quarter, the Rams finally got on the board and put together one of the longest drives of the game, and kicker Greg Zuerlein nailed a 53-yard field goal to tie the game up at 3.
Late in the 4th quarter, New England Patriots running back Sony Michel scored a touchdown from 1 yard out to extend the lead 10-3. The rookie running back has the most postseason touchdowns by a rookie and is the first Patriots rookie to ever score a Super Bowl touchdown.
After driving down the field behind Jared Goff's two 27 and 44 yard passes, the Rams were stopped short. Patriots cornerback Stephon Gilmore went up for the ball intendedRams' Brandin Cooks to give the ball back right back to New England with 4:17 left in the game.
With 1:12 left in the game, New England Patriots kicker Stephen Gostkowski nails a field goal to extend the Patriots lead to 13-3 to win the game.
The Patriots win their sixth Super Bowl and Tom Brady wins his sixth ring