Adam Levine Shows His Nipples At Super Bowl, Janet Jackson Fans Outraged
By Lauren Crawford
February 4, 2019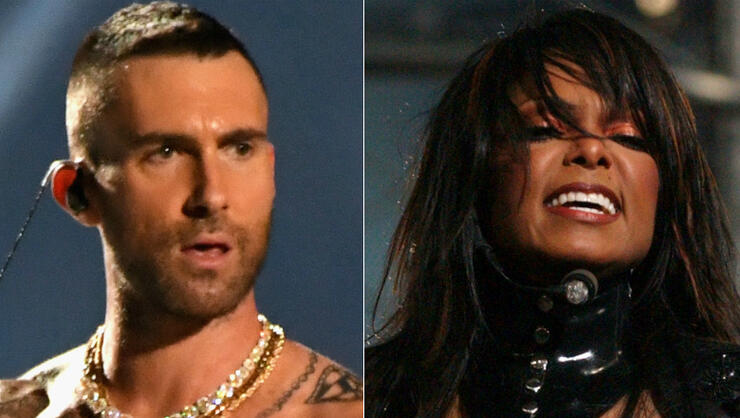 "The disrespect!"
Adam Levine 's shirtless Super Bowl LIII Halftime Show performance didn't sit well for the people of Twitter (for a multitude of reasons, but for this article's sake we'll keep it focused on one). With Adam's mid-performance strip tease coming nearly 15 years to the day since Janet Jackson was infamously shamed for a wardrobe malfunction caused by her co-performer Justin Timberlake during Super Bowl XXXVIII, many took to Twitter to express the apparent double standard between Adam and Janet, given that Adam was praised for taking off his shirt and Janet was "blackballed" following her accidental nip slip.
During Sunday's (February 3) show Adam removed his shirt while playing guitar, causing many to question why he was allowed to show his nipples and Janet was not. As fans know, back in 2004, while Janet was performing during the Super Bowl Halftime Show, Justin went to remove Janet's corset and accidentally tore off her bra, exposing her bare breast. While both Janet and Justin issued apologies for the incident dubbed "Nipplegate," it was Janet who faced the most scrutiny. Justin was even invited back to headline the 2017 Super Bowl Halftime Show while Janet still deals with criticism over the accidental nip slip. All of which, paired with Adam's bold nipple reveal during Maroon 5's SB performance caused fans to take to Twitter to express their outrage over what many deemed a double standard.
Check out their reactions below: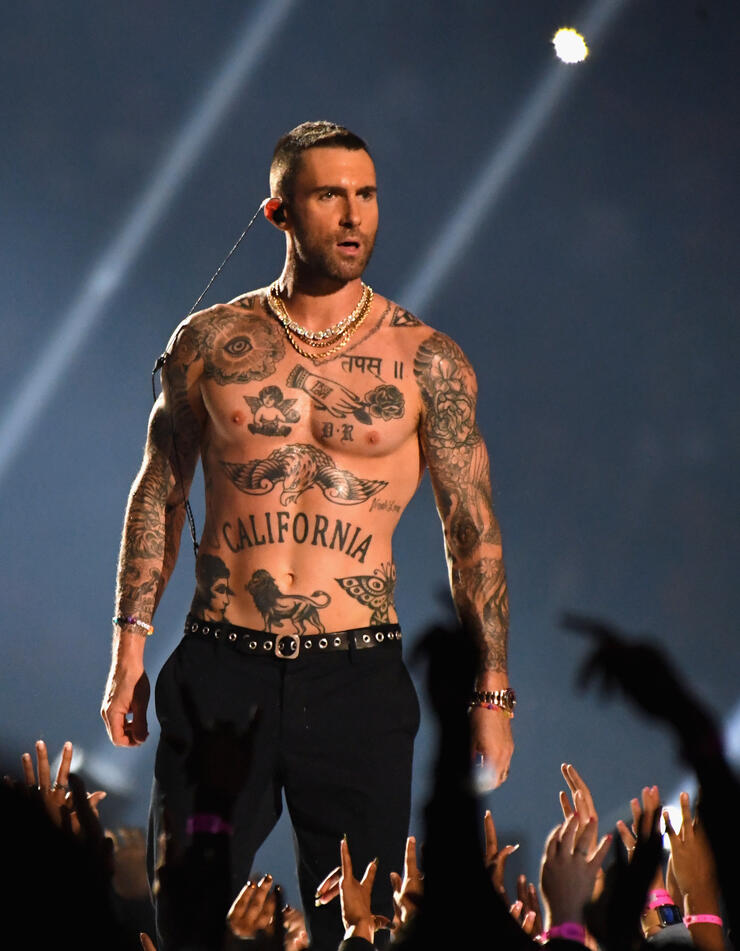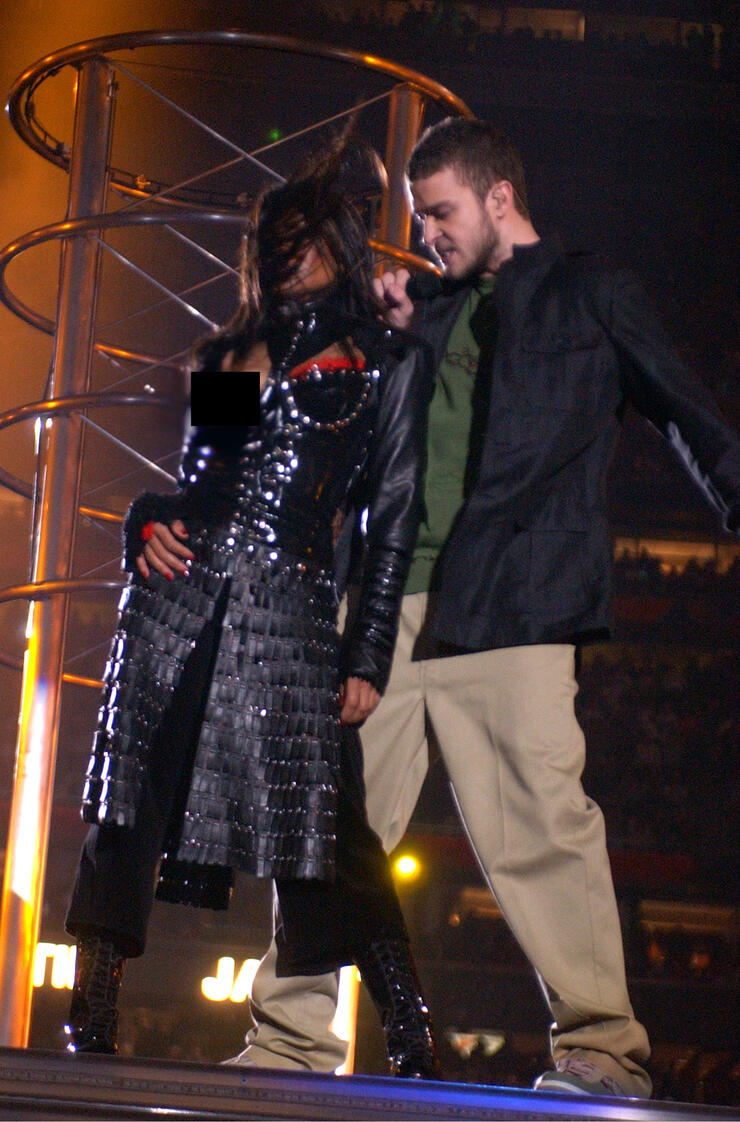 Janet Jackson should be asked to perform at the #SuperBowl next year and her nipples should be celebrated just like Adam's were tonight

— Trace Lysette (@tracelysette) February 4, 2019
friendly reminder that janet jackson got blacklisted for doing what adam levine just did

— Korey Kuhl (@koreykuhl) February 4, 2019
Why is it okay to see Adam Levine'a boobs and not Janet Jackson's?

Asking for a friend.

— Aisha Tyler (@aishatyler) February 4, 2019
So, Adam Levine's nipples are ok at the Super Bowl but Janet Jackson's aren't?

— Roland Scahill (@rolandscahill) February 4, 2019
This country should have a serious chat about why Adam Levine's nipples are, uh, apparently "acceptable" on TV but Janet Jackson was shamed and blacklisted for something she didn't even do.#SuperBowl

— Charlotte Clymer🏳️‍🌈 (@cmclymer) February 4, 2019
So Adam can take his shirt off but Janet Jackson can't show sum nipple... hypocrites

— K y l e (@KyleEdwards) February 4, 2019
Adam Levine is celebrated for taking his shirt off during halftime yet Janet Jackson is STILL in the dog house #SuperBowl2019

— Lauren Sivan (@LaurenSivan) February 4, 2019
Amid criticism of Maroon 5 's performance, frontman Adam took to Instagram to defend his band. However, he made no mention of his shirtless moment. "When we accepted the responsibility to perform at the SBHTS, I took out my pen and just wrote. Some of the words that came to me in that moment eventually made their way onto the incredible lanterns that flew high and low tonight. We thank the universe for this historic opportunity to play on the world's biggest stage," he wrote. "We thank our fans for making our dreams possible. And we thank our critics for always pushing us to do better. One Love. ❤️ And the list of words is... Forgive Laugh Cry Smile Share Live Endure Embrace Remember Enlighten Preserve Inspire Sweat Fight Express Give Receive Elevate Climb Unify Fortify Soften Dance Scream Dream Educate Provide Inhale Exhale Persevere Stand Kneel Overcome Love Listen."
Photo: Getty Images
Chat About Adam Levine Shows His Nipples At Super Bowl, Janet Jackson Fans Outraged