Details Emerge Following Bow Wow's Arrest For Assault
By Peyton Blakemore
February 4, 2019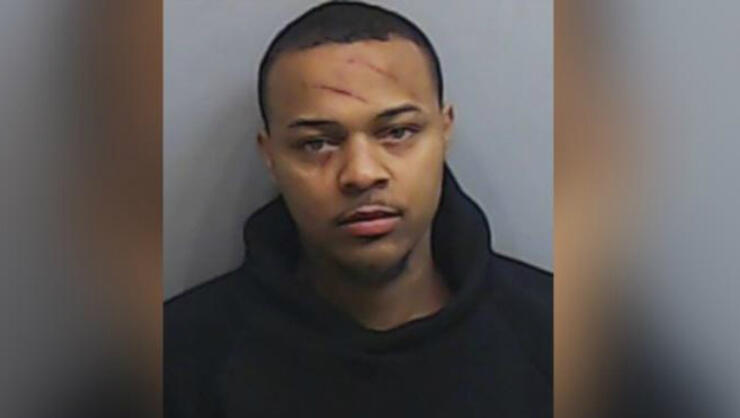 Bow Wow is telling his side of the story after he was arrested for assault on Saturday (February 2).
As fans know, the "Woah" rapper was taken in to police custody after an alleged fight between him and his ex girlfriend Leslie Holden . Both Bow, whose real name is Shad Moss, and Leslie were arrested at the scene and booked for battery and after they each claimed to have been hit by the other.
New details emerged on Monday (February 4), with TMZ reporting that the former couple's fight was over another man. According to the gossip site, Leslie called 911 around 4 AM Saturday morning to report Bow for assault. She reportedly told officers that the fight started after the two got home from a party. The reality star claimed that once they were inside Bow's home, he confronted her about talking to another man at the party. In the police report, obtained by TMZ, Leslie claimed things escalated from there as Bow "hit her in the head, pulled her by the hair, dragged her from her bedroom, and told her to get the hell out."
While Bow admitted he was upset about her talking to another guy, telling cops she "disrespected him" by hanging "all over another man's body," he claimed he never put his hands on her. Instead, Bow told police that Leslie called him a "b*tch ass n****r," when he complained about her alleged behavior at the party, so he told her to leave their home and placed her bags by the door. That's when Bow said Leslie "grabbed a night stand lamp and threw it at him." While he said she missed, he claimed she scratched his face, as shown in his mugshot.
An officer on the scene said he saw the lamp on the ground when he entered their bedroom, TMZ reports. Adding, cops also noticed red marks on Leslie's fingers as well as broken fingernails. Leslie claimed she broke three of her ribs during the fight.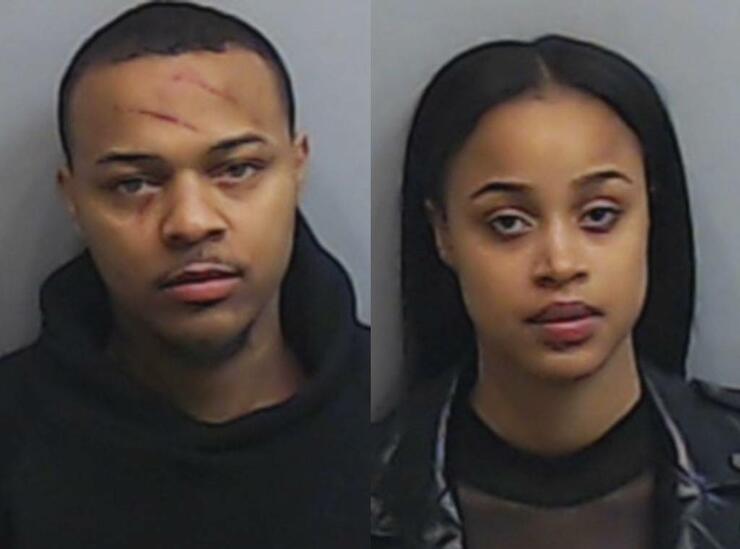 On Sunday (February 3), Bow's lawyer, Joe Habachy , denied his client was the victimizer in the incident, telling People in a statement: "Shad Bow Wow Moss was wrongfully arrested earlier this morning for the first time after being beaten by an out of control intoxicated female, Ms. Leslie Holden, in an Atlanta condominium."
Photos: Fulton County's Sheriff's Office
Chat About Details Emerge Following Bow Wow's Arrest For Assault