Ikea Launching Furniture Leasing Program For Businesses, Your Home Is Next
By R.J. Johnson - @rickerthewriter
February 4, 2019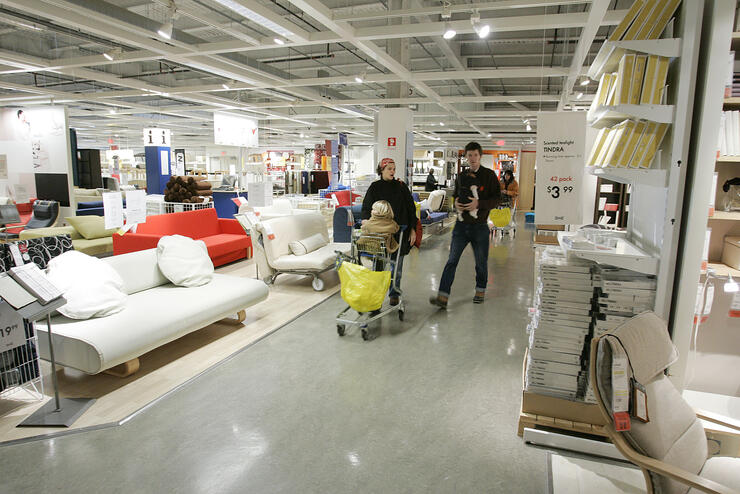 Your next bedroom set could be a rental.
Ikea announced Monday that they were going to begin renting out furniture to businesses as part of the company's efforts to build a more environmentally friendly business.
The new leasing strategy by the world's largest furniture retailer will begin by testing the idea of leasing office furniture such as desks, chairs and lamps to business customers in Switzerland. That idea could expanded to home delivery.
Torbjorn Lööf, the chief executive of Inter Ikea (which owns the Ikea brand), told the Financial Times that the program could allow people to lease their furniture and when the term is up, they might decide to lease something else.
"You could say leasing is another way of financing a kitchen. When this circular model is up and running, we have a much bigger interest in not just selling a product but seeing what happens with it and that the consumer takes care of it," said Lööf.
"And instead of throwing those away, we refurbish them a little and we could sell them, prolonging the lifecycle of the products."
Lööf said that Ikea is now designing their kitchens make it easy for homeowners to easily change out cupboard doors without needing to rip out the entire set-up.
The test is one of several that is part of Ikea's push to develop a circular model in which they not only sold products, but re-purpose them to make new items. The strategy is being pushed to help the retailer reduce its climate footprint by 15 percent. The company says they want to source 100% of its wood and paper from more sustainable sources and ditch fossil fuels by 2030.
Ikea hopes the trial could lead to a "scalable subscription service" for different types of furniture.
The retailer is also considering opening its own 'spare parts' business that customers could order from in order to replace components like hinges or screws for furniture that is no longer stocked by Ikea.
Photo: Getty Images
Chat About Ikea Launching Furniture Leasing Program For Businesses, Your Home Is Next