Kylie Jenner Wears Giant Ring At The Super Bowl — Is She Engaged?
By Peyton Blakemore
February 4, 2019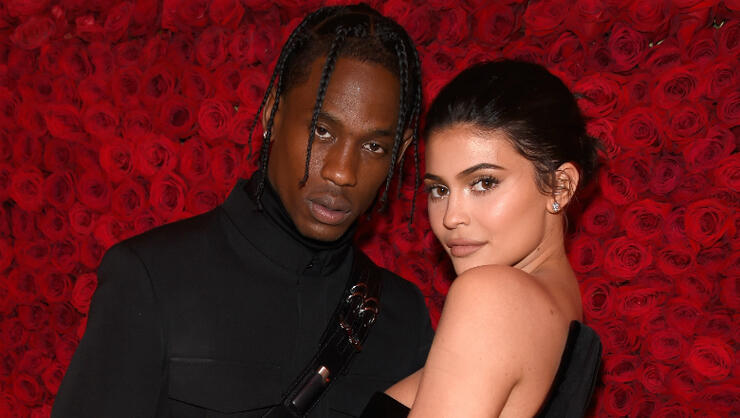 Another week, another engagement rumor about Travis Scott and Kylie Jenner !
After hitting the Super Bowl LIII stage on Sunday (February 3), the "SICKO MODE" rapper shared a photo of his girlfriend (/possible fiancee — who really knows?) Kylie to his Instagram Story. While the photo looked like your regular degular "I'm so in love that I have to show the the world my significant other" pic, fans quickly spotted that the sweet photo featured Kylie wearing a massive (and I mean MASSIVE) ring on her left ring finger! Naturally, fans took to Twitter to speculate about the two's possible engagement, especially since it was rumored Travis had planned to propose to Kylie during his SB performance. While a mid-Super Bowl performance engagement never happened, many claimed Travis' post-performance photo was proof the two go engaged sometime over Super Bowl weekend.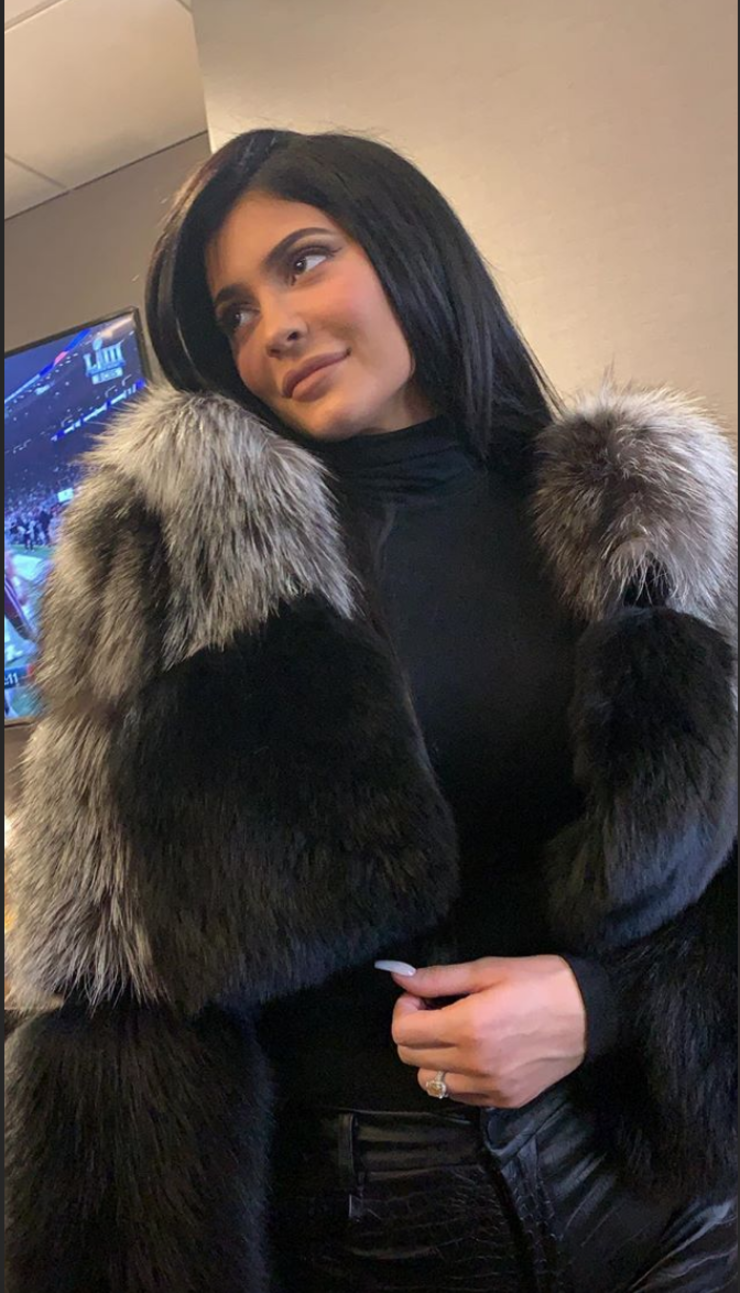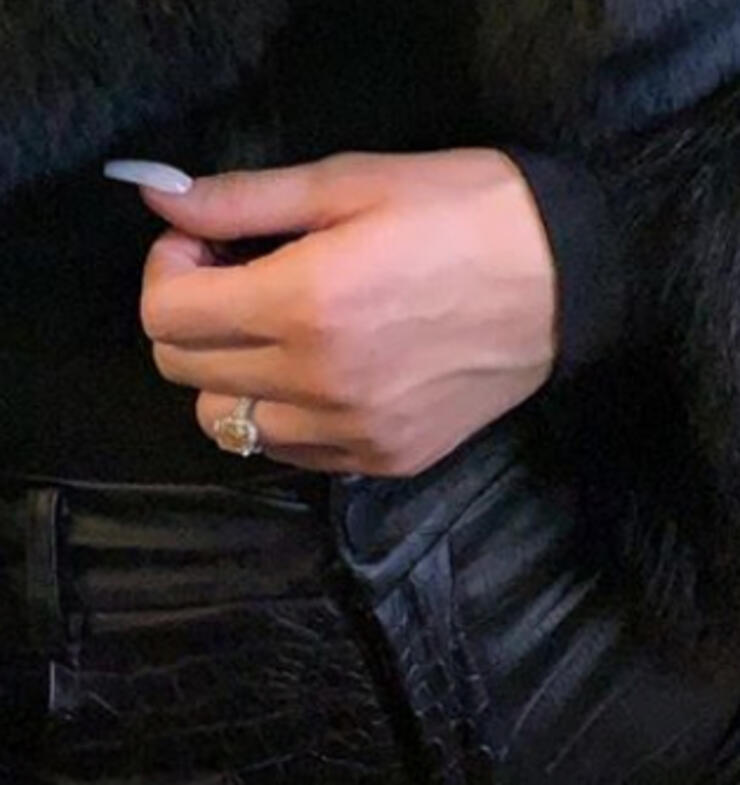 However, the rumors quickly died down after eagle-eyed fans noticed that Kylie's ring appears to be one she's rocked before, on that exact finger. Just last month Kylie sparked engagement rumors (for the umptenth time) when she wore the large rock in an Instagram photo .
As fans know, Kylie and Travis are no strangers to engagement/marriage rumors. Two weeks ago the beauty mogul sent her fans into a tizzy after she appeared to finally confirm rumors that she and Travis secretly got married . Kylie's alleged marriage confirmation came after she shared a sexy image of herself to Instagram with the caption: "extraño a mi esposo," which translates to "I miss my husband" in English. Further hinting at an alleged proposal/marriage, Kylie also teased that she had big news to share with her fans ahead of her "mi esposo" Instagram post. "I have something really exciting i get to share soon with you guys! I've been cooking this up for awhile i can't wait to share my new project alreadyyy 😁," she wrote on Twitter , adding that the news had nothing to do with her booming Kylie Cosmetics business. "no😜😝😝," Kylie responded when a fan asked if the news was in regards to her company.
Photo: Getty Images
Chat About Kylie Jenner Wears Giant Ring At The Super Bowl — Is She Engaged?