Luke Wilson On 'Legally Blonde 3': I'd Go Back In A Second
By Emily Lee
February 4, 2019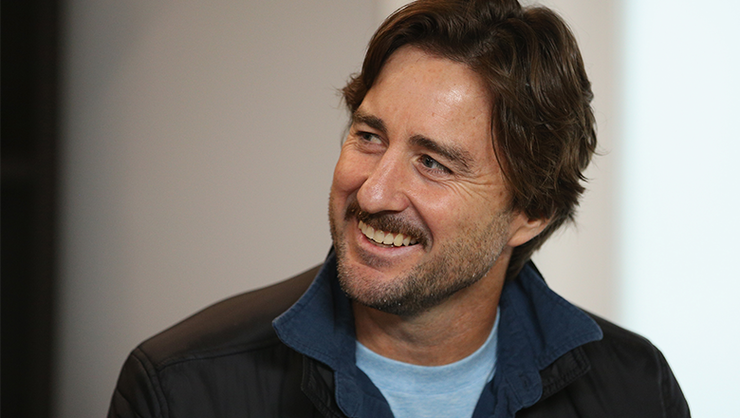 Reese Witherspoon pretty much broke the internet when she announced that Legally Blonde 3 was officially happening. She revealed the news with an iconic Elle Woods tribute, posting a video on Instagram in her character's signature sparkly pink bikini. "It's true...Legally Blonde 3," Reese captioned the video.
Since the initial announce in June 2018, Reese has remained pretty tight-lipped about the details. "Oh, it's gonna be so fun!" Reese told Entertainment Weekly in August. "I got to go to a meeting the other day where we talked about all the new plot points and all the characters and some returning characters and some new characters."
One of the characters fans of the first two Legally Blonde movies would love to see is fellow lawyer Emmett, Elle's love interest, played by Luke Wilson. While Reese didn't say if Luke was attached to the project, the 47-year-old actor revealed in a recent interview that he's pretty much waiting by the phone for Reese's call.
"There was one [movie], which did really well, and then the second one … didn't quite do as well," he said. "But, I mean, Reese is so funny that … I'd go back. … I'd go back in a second and do it." Luke claims he doesn't "know anything" about the film yet, so, we can only hope that his character makes it into the script for Legally Blonde 3.
Luke isn't the only original cast member who's hoping to get invited for the third installment. Holland Taylor, who played Elle's Harvard Law School mentor Professor Stromwell in the original film, is ready to revive her role. "If they don't have that character back as a Supreme Court justice or an even more elevated professor or as part of the government, they're crazy," she said.
Hopefully, this is Reese's reaction when she hears Luke and Holland are so down for Legally Blonde 3:
Chat About Luke Wilson On 'Legally Blonde 3': I'd Go Back In A Second