Nirvana's Manager Is Writing a Book About His Time Working With Kurt Cobain
By Katrina Nattress
February 4, 2019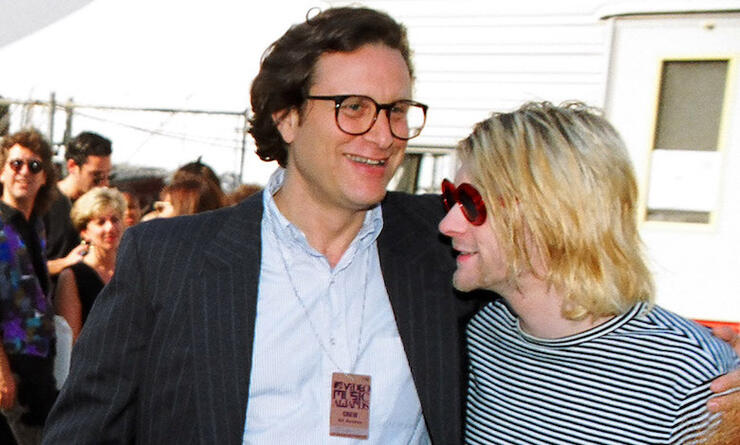 Danny Goldberg was Nirvana's manager from 1990 to 1994. Now, the music business veteran is documenting his time working with the iconic grunge band, namely Kurt Cobain, in a new book called Serving the Servant: Remembering Kurt Cobain.
"I began to work with Kurt the year before Nevermind was recorded and remained close to him until days before his death," he said in a statement. "Media depictions of Kurt typically focus on the tragedy of his death. While it is impossible to ignore the inner demons which tormented him, in researching and writing Serving the Servant I have been more often reminded of Kurt's brilliance, his sense of humour and his kindness to most of those around him. He was so complex that no two people experienced the same person, but I hope I am able to add another dimension to Kurt's legacy."
As Rolling Stone points out, the book will include Goldberg's personal memories of the singer-songwriter, as well as files that previously haven't been made public and interviews with Cobain's family (including wife Courtney Love), friends and former bandmates (including Nirvana bassist Krist Novoselic). It will touch on the rock star's personal life—his marriage; the birth of his daughter, Frances Bean Cobain, and his struggles with addiction.
Serving the Servant: Remembering Kurt Cobain is slated for an April 2nd publish date via HarperCollins' Ecco Press imprint.
Chat About Nirvana's Manager Is Writing a Book About His Time Working With Kurt Cobain