John Paul Jones to Perform Fundraiser with Sonic Youth's Thurston Moore
By Andrew Magnotta @AndrewMagnotta
February 5, 2019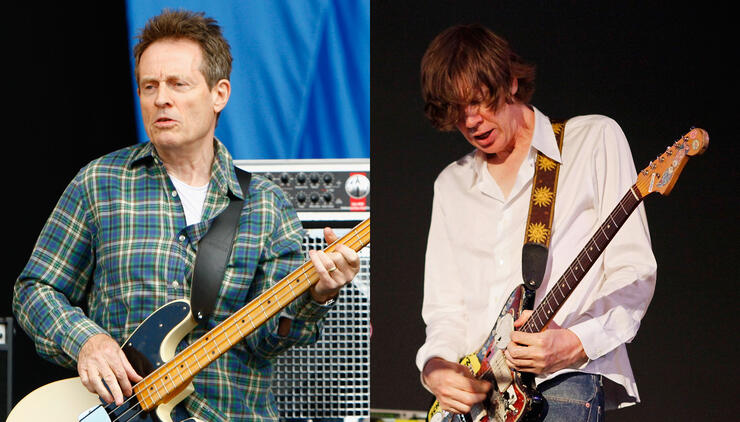 Led Zeppelin's utility knife John Paul Jones is set to perform alongside another musical innovator, Sonic Youth guitarist Thurston Moore, at an upcoming charity event.
The pair will be joined by drummer Steve Noble for an evening of musical experimentation at London's 100 Club on March 28.
The event is a fundraiser for English broadcasting service Resonance FM, which is run by the London Musicians' Collective charity.
Resonance called the show a "unique musical meeting of three of the most inventive performers of our time — for perhaps the only time" in a statement.
As Led Zeppelin's bassist, keyboardist, multi-instrumentalist and arranger, John Paul Jones helped one of the most successful rock bands in history pull of some of its most ambitious and progressive work. In the years since, Jones has composed, arranged and produced music from pop to opera and avant-garde.
Moore is renown for his boundless guitar work in Sonic Youth, helping make the band legends of the underground and one of the most original in history.
Noble is known primarily as an improvisational drummer, working with some of the most forward-thinking minds in jazz.
Resonance says the trio will make for an "unforgettable evening." The fundraiser week continues until Feb. 10.
Photo: Getty Images
Chat About John Paul Jones to Perform Fundraiser with Sonic Youth's Thurston Moore