Maroon 5 Made a Terminally Ill Fan's Wish Come True the Day Before She Died
By Katrina Nattress
February 5, 2019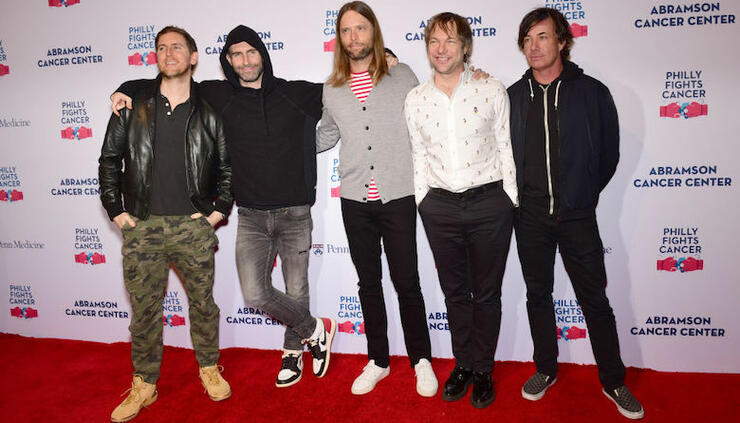 Maroon 5's Super Bowl LIII Halftime performance on Sunday (February 3) was received with mixed reviews; however, there's no denying that Adam Levine and company will go above and beyond for fans.
Before the show, Ted Perry of Milwaukee's FOX 6 posted a lengthy note on Facebook describing a touching interaction the band had with a terminally ill teen named Sarah several years back, when the "Girls Like You" hitmakers were in town for Summerfest.
"Sarah wanted to meet Adam Levine who was coming to Milwaukee THAT night," Perry recalled. "Calls were made. Make a Wish reached out. Adam Levine was contacted.He'd never had such a request but said sure, he'd be honored."
The band gave Sarah and her mother the VIP treatment. They called a limo to take them to Summerfest. They did a meet and greet, took photos, and gave them great seats for their set.
"He made sure she was comfortable right off the wings of the stage," Perry continued. "He looked over often, checked in on her periodically, smiled her way...made her feel like a queen. My friend says her daughter was so happy that night. Make a Wish did an amazing job. Adam Levine could not have been more of a gentleman."
Sarah died from cancer early the next morning.
"I personally didn't think much one way or another about Adam Levine until I heard this story," the news anchor admitted. "But I know there are a lot of haters and Twitter will be full of snide remarks about the show. I"m going to remember what he did for a young woman to make her final night on earth so special."
Read Perry's emotional post in full below.
Chat About Maroon 5 Made a Terminally Ill Fan's Wish Come True the Day Before She Died