Soulja Boy Denies Kidnapping & Assaulting Woman, Calls Accuser A Liar
By Peyton Blakemore
February 5, 2019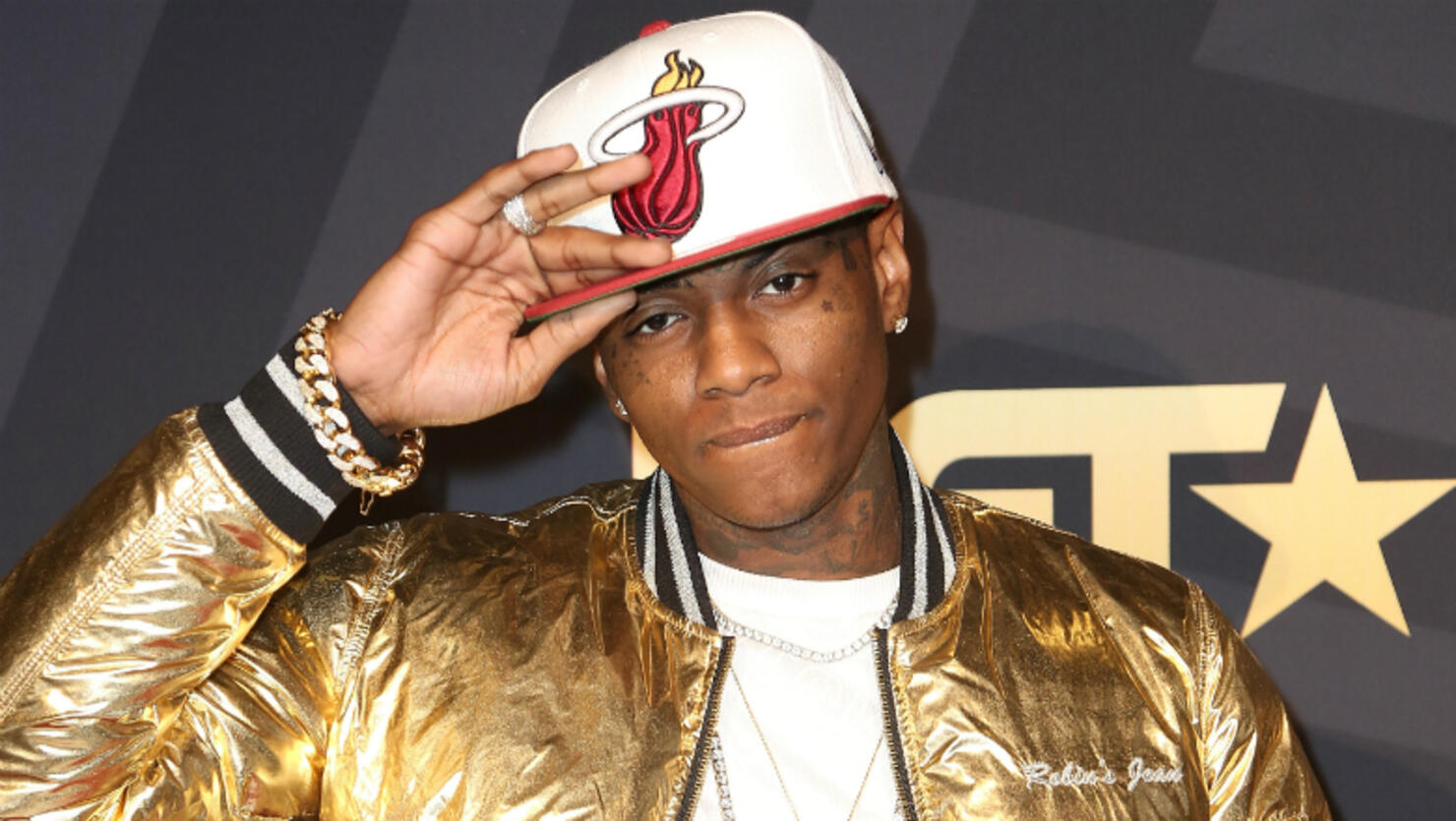 Soulja Boy is standing firm in his truth.
The 28-year-old rapper has vehemently denied attacking a woman, who filed a police report against him claiming he kidnapped and assaulted her over the weekend, TMZ reports .
Sources connected to Soulja told the gossip site the alleged victim, Kayla, who previously dated the rapper, is "flat-out lying" about being beaten by Soulja and tied to a chair in his garage for six hours. Here's what they say went down:
According to the insiders, the rapper recently ended things with Kayla, which caused her to act out. They said that she showed up to Soulja's house unannounced on Friday (February 1), "heavily under the influence," and crashed her car in his driveway, hitting the curb. The crash was reportedly so loud that the loads of people inside of Soulja's house, who were partying at the time, heard it. After figuring out who was behind the car crash, Soulja's female manger eventually went outside to tell Kayla she should leave. However, the sources claimed that Kayla attacked Soulja's manager and the two began fighting. The insiders added that Soulja never even came outside to see Kayla. And as for her injuries, the sources alleged that Kayla got them from her scuffle with Soulja's manager, who they said was defending herself during the attack. They added Kayla's allegations against Soulja are "100% fabricated."
Sources connected to Kayla, however, told a different story to TMZ . While they admitted that Kayla did show up to Soulja's house, they said she accidentally clipped his curb. They alleged that Soujla's assistant, who was outside at the time and witnessed everything, became "agitated," which led to the two women fighting. In their recollection of events, the sources connected to Kayla claimed that Soulja came out and tried to break up the fight, by punching and kicking Kayla while she was on the ground. The rapper then allegedly took her inside the garage and tied her to a chair with an extension cord, where he left her there for six hours. After being released from Soulja's garage, Kayla reportedly went home and contacted police. She later went to the hospital to seek treatment for her injuries, which she claimed includes three fractured ribs and and a concussion.
Photo: Getty Images