Bret Michaels Wants to See Fans Dance on "Hot Rocks" for Charity
By Andrew Magnotta @AndrewMagnotta
February 6, 2019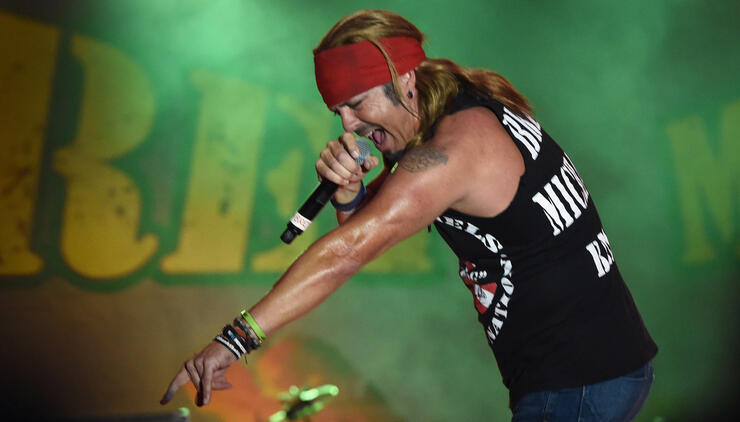 Poison front man Bret Michael is offering his fans the chance to earn $10,000 for a charity of their choice, plus a VIP experience on an upcoming "rock star trip."
Michaels last week uploaded a video to his social media accounts, announcing the Unbroken #HotRocksChallenge.
The singer says he wants to see his fans dance around, like they're on "hot rocks." The fan with the best submission by March 15 at 8 p.m. Eastern time wins the prize.
Here's how to enter:
Film yourself or your and others silly dancing, as if you're on "hot rocks."
Upload the video to Instagram (feel free to add the highlights to your IG Story)
Follow @BretMichaelsOfficial
Use the following hashtags: #HotRocksChallenge #Unbroken #BretMichaels #Contest
"For me, as a diabetic, this is good, man, 'cause I'm always moving around," Michael explained while demonstrating his own version of the "hot rocks" dance. "It's a good part of my workout."
You can check out Michaels' demonstration below or at this location.
You can get his tour dates here.
Photo: Getty Images
Chat About Bret Michaels Wants to See Fans Dance on "Hot Rocks" for Charity