Jay-Z Hires Roc Nation Lawyer To Defend 21 Savage, Calls Arrest A Travesty
By Peyton Blakemore
February 6, 2019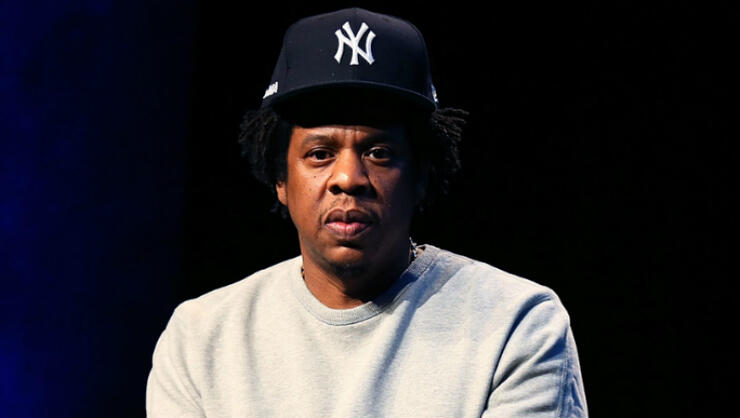 Jay-Z has put his money where his mouth is.
According to TMZ , the hip-hop mogul company Roc Nation has hired attorney Alex Shapiro to assist with 21 Savage's on-going legal battle with ICE. As previously reported, the 26-year-old rapper, whose legal name is She'yaa Bin Abraham-Joseph, is currently in ICE custody after being arrested on Sunday (February 3) for staying in the U.S. illegally. 21 legal team, however, claims that their client is a "dreamer," whose "legal status expired at no fault of his own."
Jay called 21's arrest and detainment "an absolute travesty," saying, "In addition to being a successful recording artist, 21 deserves to be reunited with his children immediately." Roc Nation also released a statement calling the situation a "matter of injustice."
"We are not going to stop until he is released, bonded out or in front of a judge," Shapiro told TMZ. "What we have here is someone who overstayed their Visa with an application pending for 4 years - not a convicted criminal that needs to be detained and removed but, by all accounts a wonderful person, father, and entertainer who has a marijuana offense which was vacated and sealed."
On Tuesday (February 5), 21's third day in ICE custody, his attorneys released a statement to clarify his residency situation and dispel falsehoods that have been spewed by the government agency about their client. The lengthy statement began with his legal team detailing 21's journey to the U.S. The rapper's team claims that 21 was born in the United Kingdom and came to the U.S. legally at the age of 7. He reportedly remained in the states until June 2005, briefly returned to the U.K. for about a month, and returned to the U.S. in July 2005 under a valid H-4 visa. However, in 2006, they admitted that "Mr. Abraham-Joseph's legal status expired," but at "no fault of his own."
The statement went on to call for 21's immediate release, citing his exceptionally strong ties to the U.S. — his three US Citizen children, his lawful permanent resident mother, his four siblings that are either US Citizens or lawful permanent residents, and his pending U visa application with the USCIS in 2017 — as backing.
21's legal team also clarified the father-of-three's criminal history, saying, "Mr. Abraham-Joseph has no criminal convictions or charges under state or federal law and is free to seek relief from removal in immigration court. ICE provided incorrect information to the press when it claimed he had a criminal conviction." They additionally alleged that the "Rockstar" rapper's Sunday arrest may have been sparked by revenge because of 21's lyrics in his 2018 track "A Lot," in which he criticizes U.S. immigration polices. "Went through some things, but I couldn't imagine my kids stuck at the border/Flint still need water, ni**as was innocent, couldn't get lawyers," he raps.
Photo: Getty Images
Chat About Jay-Z Hires Roc Nation Lawyer To Defend 21 Savage, Calls Arrest A Travesty