Justin Moore Announces New Album 'Late Nights and Longnecks' + New Video
By Lauryn Snapp
February 6, 2019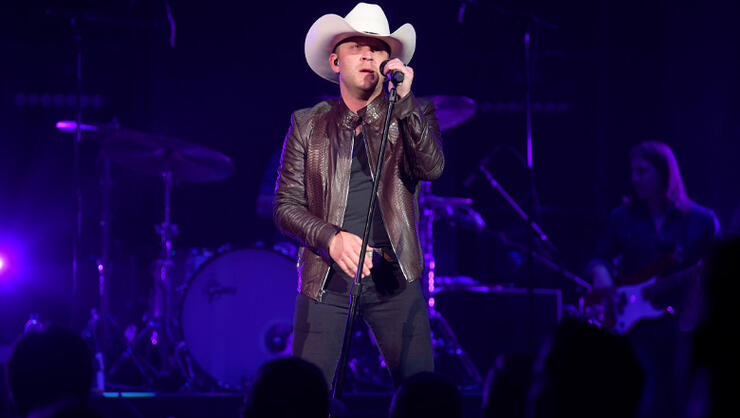 Justin Moore is launching into spring with a new album.
The "If Heaven Wasn't So Far Away" singer shared that his fifth studio album, 'Late Nights and Longnecks' will be available on April 26th.
The lead single comes along with a touching video that is available on CMT. "The Ones That Didn't Make It Back Home," directed by Cody Villalobo , acts as an ode to the men, women, and families who put themselves on the front lines every day to keep others safe.
According to PEOPLE , the idea came after Justin played a benefit concert following the shooting at Marjory Stoneman Douglas High School in Parkland, Florida. Cody Villalobo being a former EMT, made the perfect choice to help craft this vision.
RELATED: Justin Moore Donates 30K & Headlines #MSDCOUNTRYSTRONG Benefit Concert.
"I felt that only showing military visuals didn't give tribute to everyone who might connect to this song," Villalobos shared with PEOPLE when referencing school shootings, "and not to all who inspired Justin to write the song in the first place. Since we were on our way to a tribute show for a school shooting, that was fresh in my mind. I had to pay tribute and honor the ones that didn't make it back home from school, as well as home from the line of duty and overseas."
Justin shot the dramatic video over Veterans Day last year. The clip closes with a powerful statement, "Here's to the families that live in the reality of this video, and to the ones that didn't make it back home."
Watch the video below and gear up to see Justin on tour, very soon!
RELATED: Justin Moore Stepped On By Horse Co-Star.
Photo Credit: Getty Images.
Chat About Justin Moore Announces New Album 'Late Nights and Longnecks' + New Video