Pink Teases New Single 'Walk Me Home' On 'Ellen': Listen To A Preview
By James Dinh
February 6, 2019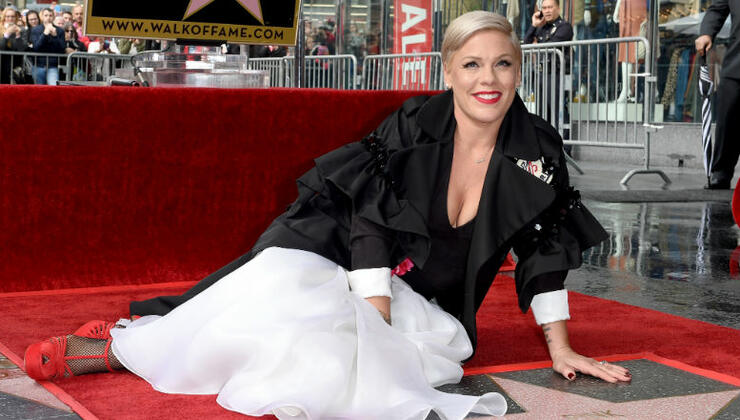 Just after receiving her star on the Hollywood Walk of Fame, Pink took to The Ellen DeGeneres Show to detail her new single, "Walk Me Home," and its accompanying album, Hurts to Be Human, which is due in April.
On Wednesday (February 6), the pop star explained that the director behind The Greatest Showman is at the helm of her new project. "I'm shooting a video in a week I think, with Michael Gracey, the director from The Greatest Showman. I'm really excited about that. He's amazing," the 39-year-old titan gushed. "I have a new song, 'Walk Me Home,' and I have a new album, Hurts to Be Human. I think it comes out in April." If that wasn't enough, Pink went on to reveal that the new single drops in about two weeks and decided to give the audience a brief teaser of the upcoming track. "Walk me home in the dead of night/ I can't be alone with all that's on my mind/ Say you'll stay with me tonight 'cause there is so much going on outside," she sang a capella.
When it comes to that Grammy nomination in the Best Pop Vocal Album category for 2017's Beautiful Trauma, the singer admitted that she tends to get nominated quite often but has only walked away on occasion. "This is my 20th nomination," she said. "Every time I lose, Carey [Hart] makes me a tinfoil Grammy. And so this will be my 17th tin foil Grammy on Sunday!"