The Chainsmokers Link Up With 5 Seconds Of Summer For 'Who Do You Love'
By James Dinh
February 7, 2019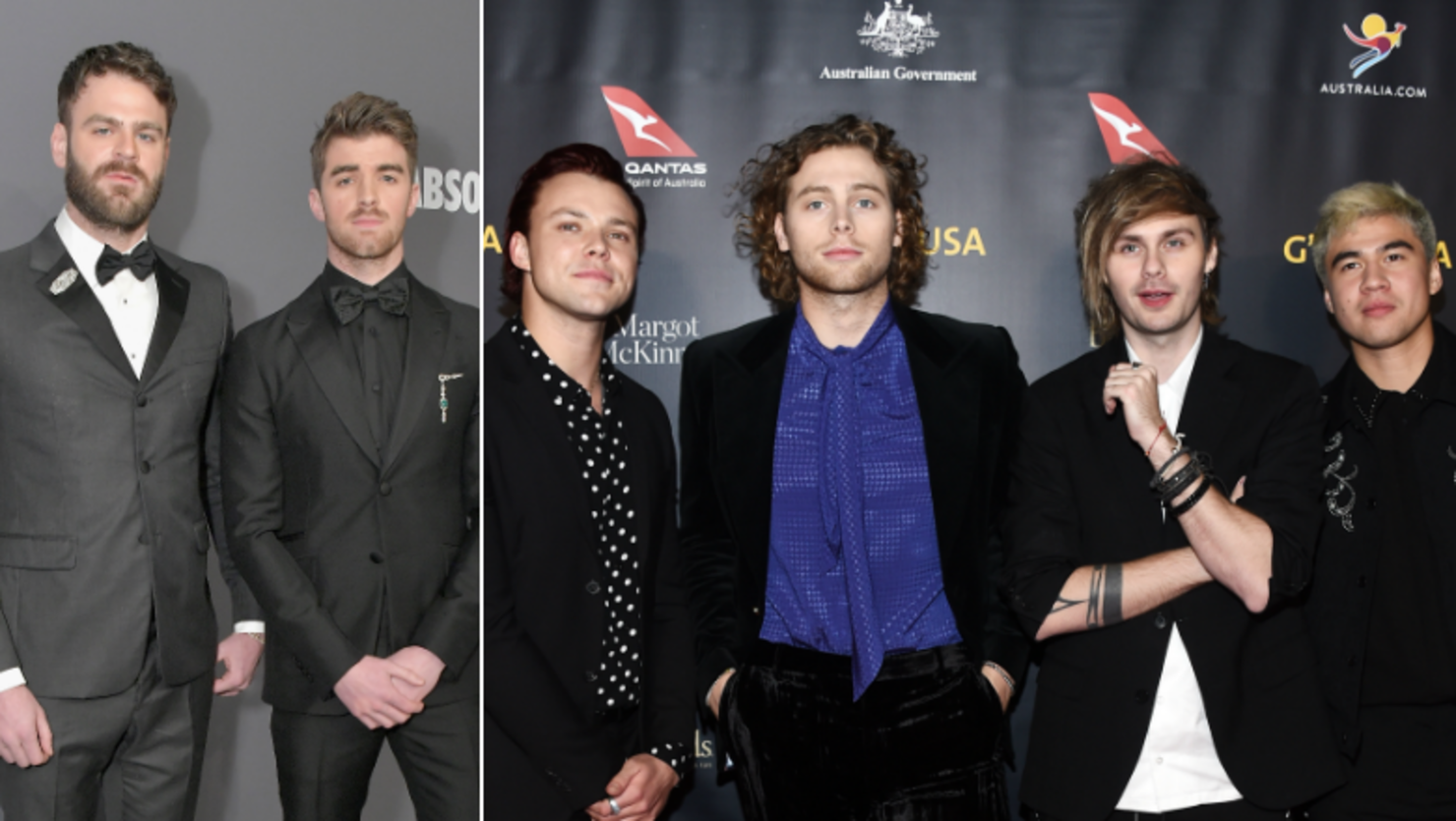 The Chainsmokers have teamed up with 5 Seconds of Summer for a new breakup anthem called "Who Do You Love," which collides their worlds of EDM and pop/rock.
On the almost-four minute cut, which dropped on Thursday (February 7) alongside the track's lyric video, the Australian foursome sing about questioning motives, suspect clues and, ultimately, the big question of infidelity. With production provided by the EDM chart-toppers, as well as Oak, the track hears their worlds collide without treading too far from their respective realms and the Top 40 mark. "Yeah, you've been actin' so conspicuous/ You flip it on me, say I think too much/ You're movin' different when we makin' love/ Baby, tell me, tell me," Luke sings during the pre-chorus, before Ashton joins in on the hook and and inevitable bass drop fills the track.
"Who Do You Love" marks The Chainsmokers' first offering since their pair of December singles, "Hope" and "Lie to Me." In a previous statement, Andrew Taggart and Alex Pall revealed that they have been working with 5SOS on the cut for quite some time, adding their adoration for the band. "We love those guys and much to our surprise when we first discovered them they are no boy band but a serious rock band," they explained. "It was fun as hell working with their style and vibe and making this record what it is!"
It's one of many collaborations to come from the EDM pair in the near future. Aside from announcing that they recently wrote a song with Blink 182, Taggart and Pall also confirmed that they finished a new track with Juice WRLD.