Waffles, Saris, & Disability Representation: See All 230 New Emojis
By Emily Lee
February 7, 2019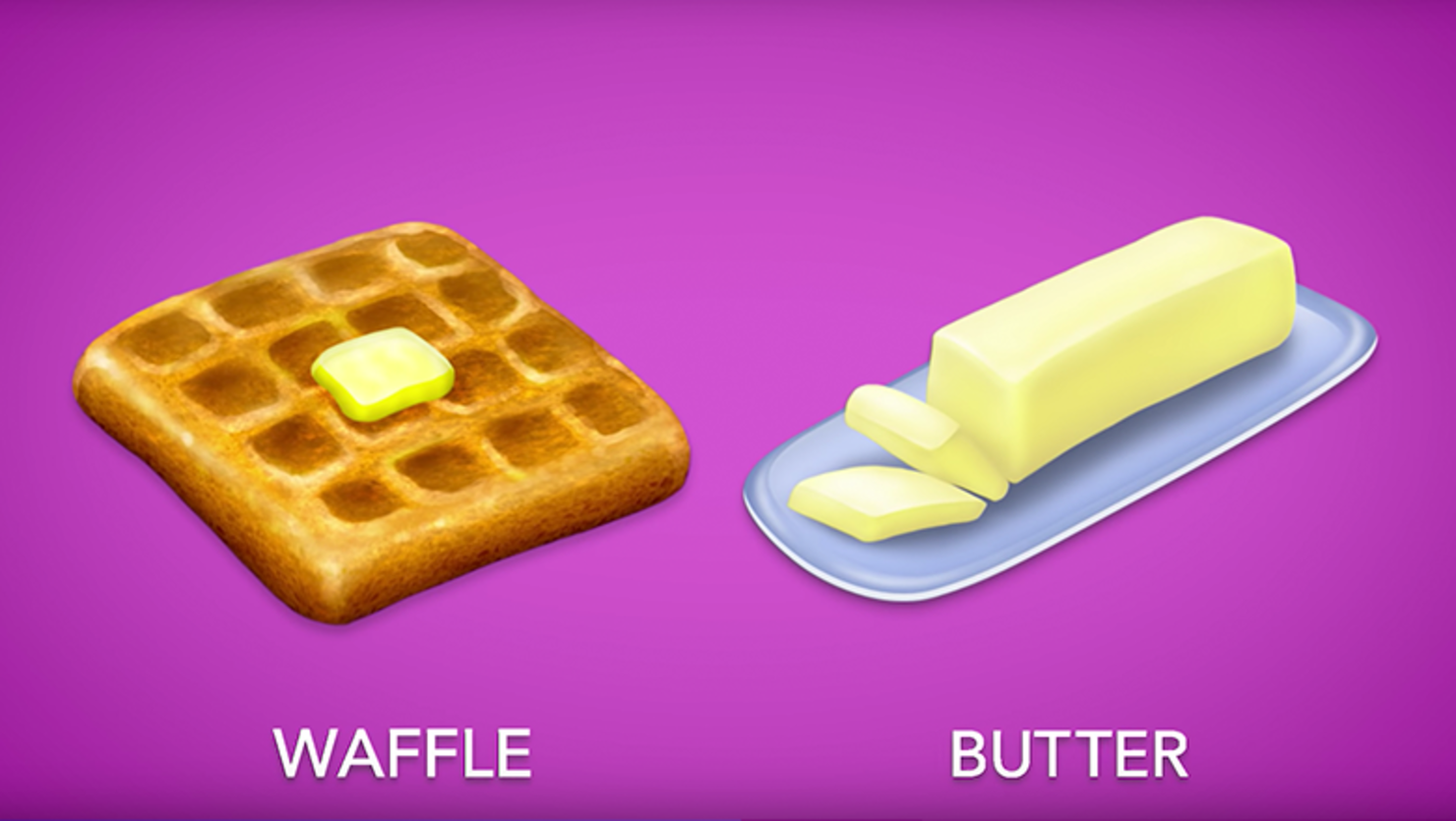 Waffles, flamingos, and a banjo are among the newest batch of emojis set to be released later this year. Disabled individuals will also (finally!) see a wide range of new emojis representing them, including wheelchairs, canes, hearings aids, and prosthetic limbs. According to Emojipedia, the focus of this update is to expand "the scope of people that can be represented, including people with various disabilities, a gender inclusive couple, as well emojis which permit a mix of skin tones for people holding hands."
This wide range of inclusive emojis was proposed by Apple last year. "One in seven people around the world has some form of disability," Apple wrote in its proposal at the time. "Adding emoji emblematic to users' life experiences helps foster a diverse culture that is inclusive of disability."
The new rollout of emojis is "comprised of 59 distinct new emojis; 75 when gender variations are taken into account; and 230 new emojis when all skin tone options are also included," according to Emojipedia.
This update also includes a drop of blood emoji in Emoji 12.0 in order to normalize menstruation. A campaign by Plan International encouraged Apple to include an emoji that represents menstruation and after their first submission, blood stained panties, was denied, they created the drop of blood emoji. "Not only would a blood drop emoji be relevant for hundreds of millions of women and people who menstruate all around the world, it would also show that periods aren't taboo and they are something we should be able to talk about openly and honestly," Plan International wrote in their proposal.
The rollout also includes a yawning face, a sari, an otter, and falafel. The new emojis will arrive on all major platforms later this year. Which emoji are you most excited about?
Photo: Emojipedia