Chris Young Digs Up Childhood Memories With Cody Alan
By Lauryn Snapp
February 8, 2019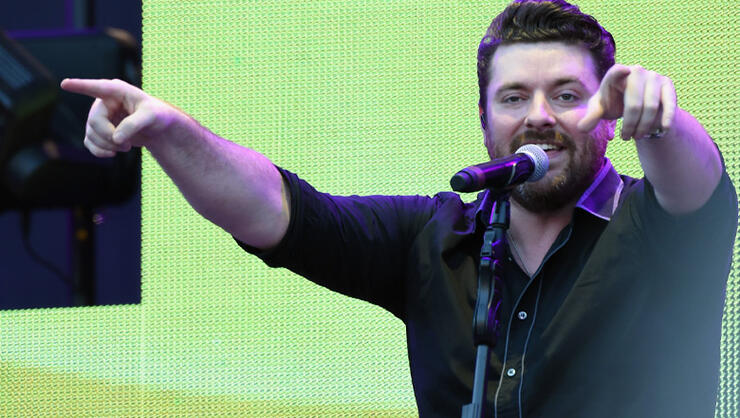 Chris Young clearly remembers the first country song that he learned and the artists that inspired him to write his new single, "Raised On Country".
In a recent interview with Cody Alan , Chris shared that his newest single is an anthem that was inspired by his country influences. Chris was eager to find a reason to cite his childhood icons in a song and 'Raised On Country' was a great platform to call out to Merle Haggard , Willie Nelson , Joe Diffie , George Strait , and Alan Jackson .
"I grew up listening to those guys. That's what influenced me. When you first go around as an artist, they ask you "Who are your influences?" That's basically what I did. I answered the question in the form of a song," smiled Chris.
Chris grew up up with a healthy dose of traditional country music, so what was the first song that he learned all of the lyrics to? "Diggin' Up Bones," which made his parents proud. Watch the video below to hear what else Chris shared with Cody.
Chris Young will be headlining 2019 with his 'Raised On Country Tour' with Chris Janson as direct support. Tickets go on sale Feb. 15th.
Do you like stories like these? Bookmark  www.cmtcody.com  in your web browser and join Cody on the radio 7 days a week. 
Photo Credit: Getty Images.