'FestWorld Magazine,' The First Print Music Fest Mag, To Drop March 9
By James Dinh
February 8, 2019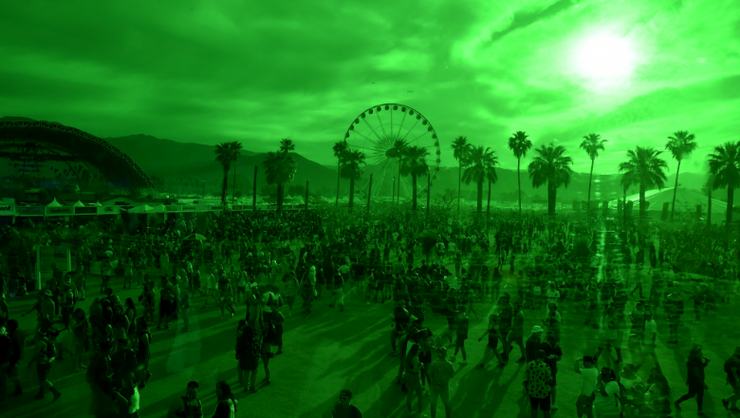 FestWorld Magazine, the first print publication devoted to music festivals, is set to hit newsstands in almost a month on March 9, 2019.
As per a press release, the upcoming quarterly magazine will feature exclusive-to-print content covering all sides of music festival culture. From travel to food, fashion, art and the music stars themselves, FestWorld Magazine is aiming to do something that hasn't been done before, especially in the digital age. "FestWorld Magazine will be geared towards these super fans, providing seasoned festival goers with an honest account of the festival experience," the release read. "It will educate all generations about the vast number of music festivals that align with their music tastes and general interests."
In a statement from founder Scotty Moore, the magazine honcho said that a print magazine will find an appropriate space in the landscape. "If you want to see humanity at its best, attend a music festival. A print magazine fits right into the festival ethos, which is rooted in travel, adventure, and new friendships," he explained of the venture, which will not have a digital or iPad version. If fact, the only way to access FestWorld Magazine content is by subscribing, buying an issue at a newsstands, or obtaining the magazine at a music festival.
Each issue of FestWorld Magazine is set to have a circulation of 350,000, with pricing at just $5.99 per issue. On top of that, the magazine has teamed up with Kevin Lyman, founder of Warped Tour and FestWorld partner organization Full Energy, No Drugs (FEND), to help end the opioid epidemic. $2 from every FestWorld Magazine annual subscription ($12) will go towards towards the efforts of FEND and National Opioid Action Coalition (NOAC). Click here to subscribe!
Chat About 'FestWorld Magazine,' The First Print Music Fest Mag, To Drop March 9