Is Jonah Hill Directing a Vampire Weekend Music Video?
By Katrina Nattress
February 8, 2019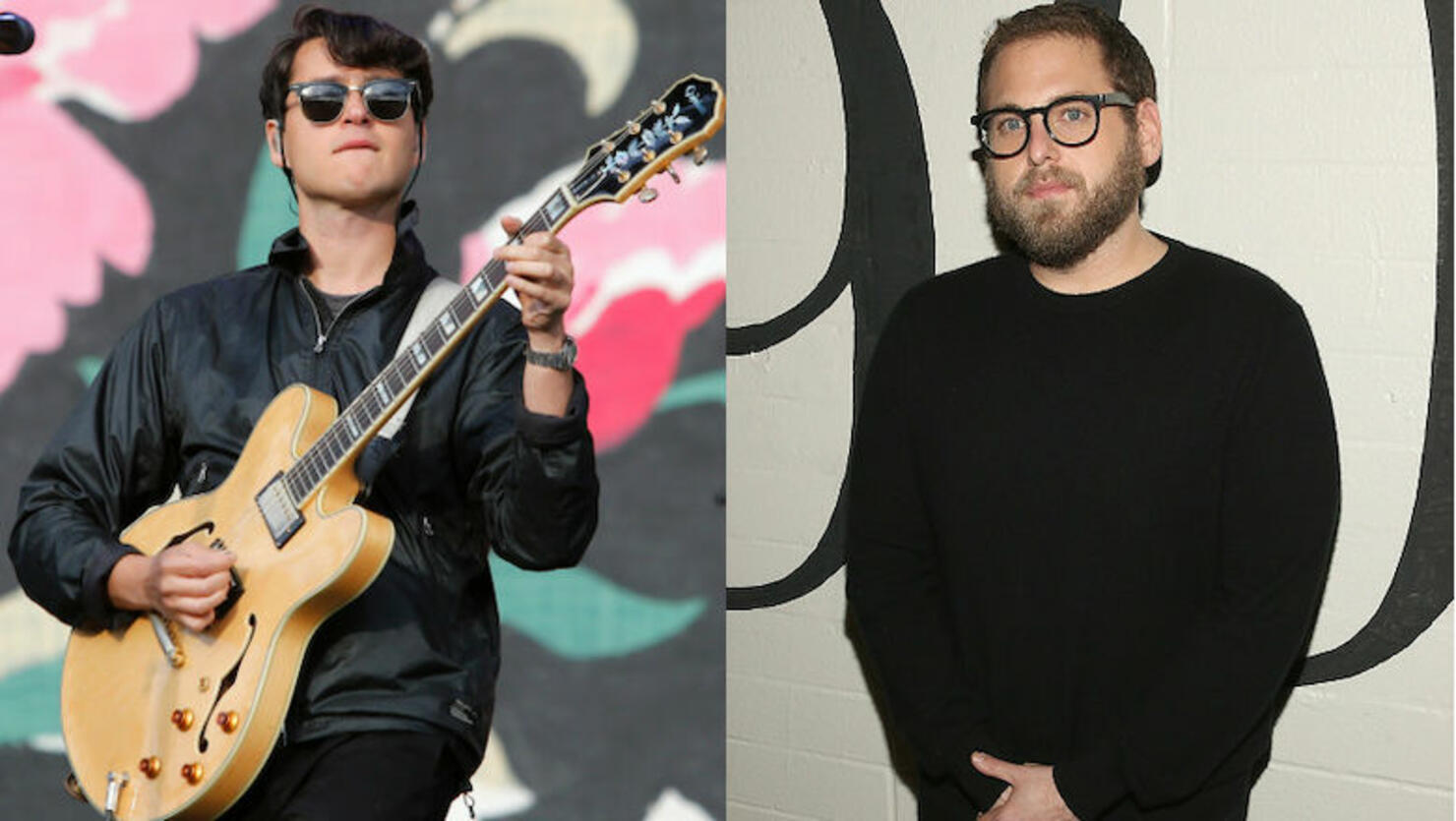 Patrons of New York's Zabar's were in for a surprise on Wednesday night (February 6) when they walked into the gourmet food emporium on the Upper West side for some nice sturgeon caviar and saw Vampire Weekend's Ezra Koenig, The Internet's Steve Lacey, and actor Jonah Hill filming a music video.
As West Side Rag points out costumers continued shopping during the shoot. Most were oblivious, but "one lady got mad because the PAs were blocking access to 'her dinner' in one of the cases!" and a lucky few were chosen to come up to the counter, which Koenig was standing behind. According to a crew member, the video is supposed to capture "a day on the Upper West Side."
The video is reportedly for the song "Sunflower," which could be the "s" in the second batch of songs the band should be releasing this month. Check out some photos and a clip from the video shoot below, and while you wait for new Vampire Weekend music to come out revisit "Harmony Hall" and "2021."
Looks like Jonah Hill is directing a music vid for @vampireweekend - he, Ezra, & Steve Lacy were spotted filming in Zabar's in NYC. A crew member reportedly said the video would show "a day on the Upper West Side." (via West Side Rag, 📷: Jessica Winchell & Jackie Leitzes) pic.twitter.com/4kmT1dzuPe

— Team Vampire Weekend (@teamvampyweeks) February 7, 2019
Vampire Weekend are slated to release their fourth studio album, Father of the Bride, this spring and embark on a subsequent tour in May. Check out tour dates here.
Photo: Getty Images