Katy Perry Dishes On College Dreams & Living With Boyfriend Orlando Bloom
By Paris Close
February 8, 2019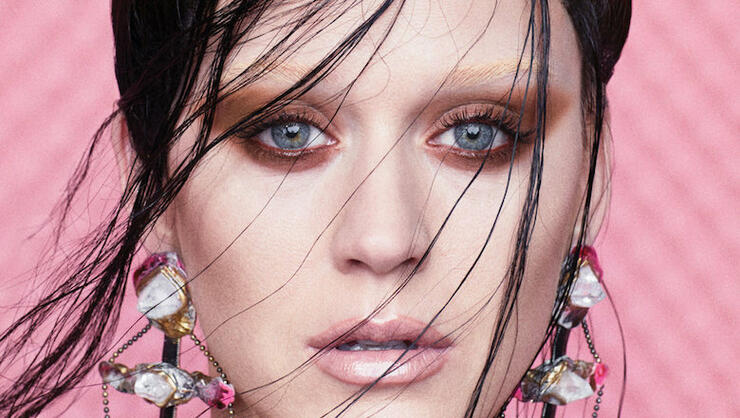 FYI: Katy Perry is all about scholarly ascension and trashing Orlando Bloom 's belongings.
On Friday (February 8), PAPER unveiled its profile with the "Dark Horse" singer, which contains a trove surprising revelations, from Perry's wanting to study "the history of things" in college to what it's really like to share a pad with one of England's finest lads.
On the outside, Perry has it all: she's rich, one of music's top female artists, and could comfortably live off her accomplishments for the rest of her life if she wanted. However, the 34-year-old confessed she still has one unfulfilled dream: going back to school.
"A lot of people go who have already had success in their careers at 45, and they're like, 'Well, what the f**k do I do now?'" Perry told PAPER of her collegiate ambitions, adding that she's put some deep thought into hitting the books.
Her choice field of study, you ask? "Anthropology, Astronomy, Egyptology, Comparative Religious Studies," she said, explaining, "I like the history of things. I like storytelling. I like philosophical studies and mystical studies. I love knowing about sacred geometry and stuff like that."
Perry the Anthropologist? We could dig it.
Later in the interview, the Witness vocalist, who resides with her on-again, off-again actor boyfriend, said being total "hoarders by nature" has helped her develop a knack for decluttering around the house — Bloom's possessions, specifically.
"My boyfriend doesn't even know that I threw away his toiletry bag while he's been gone," she admitted. "I told him I got him a new one for Christmas. He said, 'Oh, this has been around the world for 10 years' and he wanted to keep it in a drawer. I was like, 'The moment you leave is the moment this thing is going in the trash.'"
See pics and read Katy Perry's PAPER profile in full here .
Photo: PAPER
Chat About Katy Perry Dishes On College Dreams & Living With Boyfriend Orlando Bloom