Lil Baby Arrested In Atlanta For Reckless Driving & Eluding Police
By Peyton Blakemore
February 8, 2019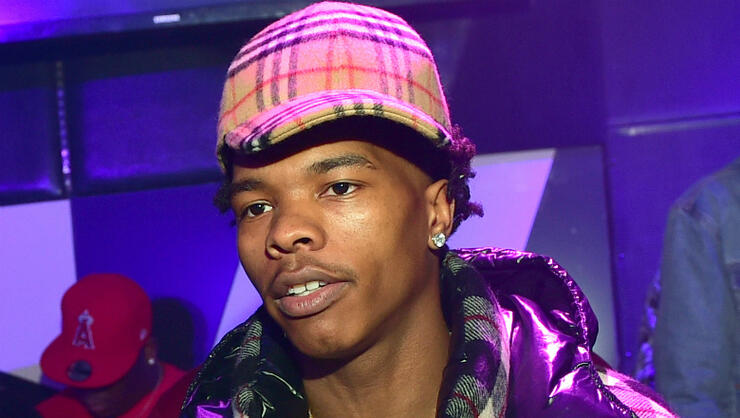 Lil Baby was arrested in Atlanta, Georgia on Thursday (February 7).
According to TMZ , the "Close Friends" rapper, whose legal name is Dominique Jones, was taken in to police custody after being pulled over for failing to signal, eluding police, and reckless driving.
A spokesperson for the Georgia State Patrol told the gossip site "a trooper noticed an orange Corvette fail to signal when changing lanes before speeding past cars in a reckless manner." Officers claim that "the Corvette also sped past the trooper and swerved in and out of traffic at a high rate of speed before getting stuck in traffic." The spokesperson a added that when the trooper finally caught up to Baby's vehicle, "the Corvette tried accelerating and change lanes but was unable to do so due to the traffic." That's when the trooper reportedly gave the rapper verbal commands — get out of the car and lay on the ground — and he complied.
The spokesperson said Baby was then taken into custody without incident. He has since been released.
The 24-year-old rapper's arrest was captured on video by fans, who filmed Baby lying face down in the middle of the street with his hands behind his back as a police officer pinned him to the ground.
Baby's arrest comes after fellow Atlanta rapper 21 Savage was taken into custody by Georgia authorities on Sunday (February 3). As previously reported, the 26-year-old remains in ICE custody for allegedly staying in the U.S. illegally. The father-of-three's legal team, however, have been on a mission to dispel this claim, saying, their client is a "dreamer," whose "legal status expired at no fault of his own."
Photo: Getty Images
Chat About Lil Baby Arrested In Atlanta For Reckless Driving & Eluding Police