Michael Bolton Reflects on 50 Years, His Biggest Milestones & More
By Taylor Fields
February 8, 2019
Michael Bolton is celebrating 50 years of being in the entertainment industry. Being first signed at just 16 years old, becoming lead singer of rock band Blackjack, and then going on to release over 20 full-length albums while also heading out on tour countless times, Bolton is an international superstar.
To celebrate all of his success, and five decades of his illustrious career, Bolton has released his newest album A Symphony of Hits. The record includes new arrangements of many of his biggest hits including "How Am I Supposed To Live Without You," "How Can We Be Lovers," "(Sittin' On) The Dock of the Bay," and many more. A Symphony of Hits was recorded at All Saints College Performing Arts Centre in Perth, Australia with the West Australian Full Harmonic Orchestra.
In a statement, Bolton explained of his newest release, "Over the years I have had the honor to collaborate with so many of my musical heroes and I've had the pleasure of delving into diverse musical genres. To celebrate my 50th year in entertainment, I've selected a collection of songs that really marked the chapters in my career and it has been my dream to bring them to life with a symphony orchestra. As a little blue collar boy from Connecticut, I can honestly say, that if you put your gift to work and commit fully, that's when dreams come true!"
We recently caught up with Michael, and to help celebrate his 50th anniversary we presented the star with "The Box," which contains memories from throughout his incredible career. Find out what he had to say about each one and read on below.
Time, Love & Tenderness
"This is one of my favorites because this is finally having a very, very big album [and] old about $14 million copies worldwide. There are so many memories connected to this time. I wrote with Bob Dylan; fifth single on the album. That was a time when you could have five hit singles on an album. A duet with Patti LaBelle. [It was] a very, very powerful, powerful time in my life."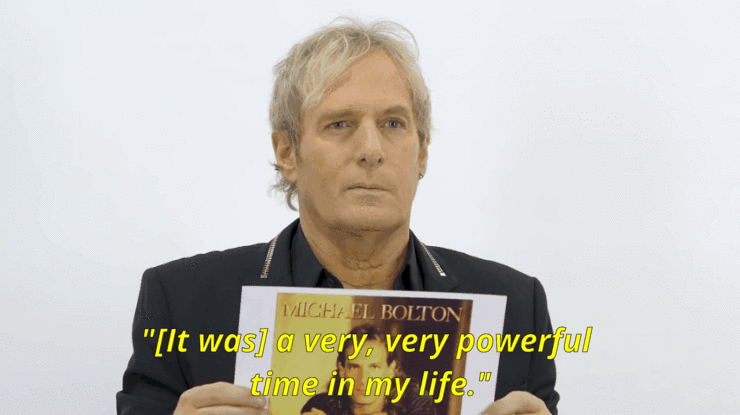 His Cameo in Rodney Dangerfield's Meet Wally Sparks
"I once memorized so much material from Rodney Dangerfield's album that when the equipment ... when we had a problem with touring, and we had to delay the audience, I would go into 15 Rodney Dangerfield jokes. 'My wife's a terrible cook, you know. In my house, we pray after we eat.'"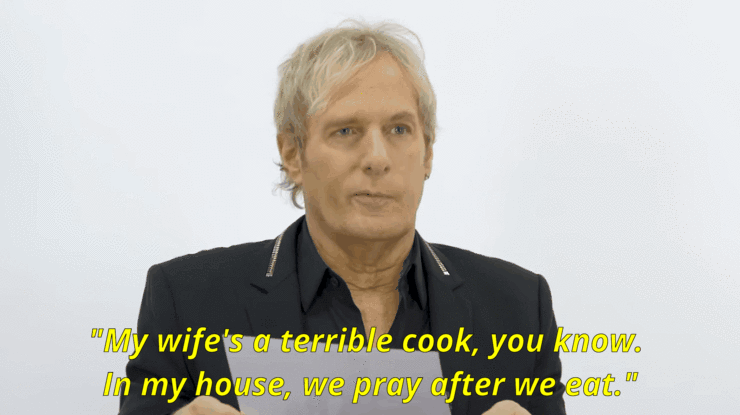 Being Presented with a Grammy Award by Paula Abdul and Patrick Swayze
"Patrick was a friend and super talented guy with enormous heart. Paula choreographed one of my first videos and we used to babysit her. My friend was a musician in my band and was going out with her sister, and couldn't leave Paul alone, she was too young. When I called her to choreograph my video, she said, 'This is not Michael Bolton.' [I said], 'Who else would call you a little brat?' And she said, 'Oh my God, it is you.'"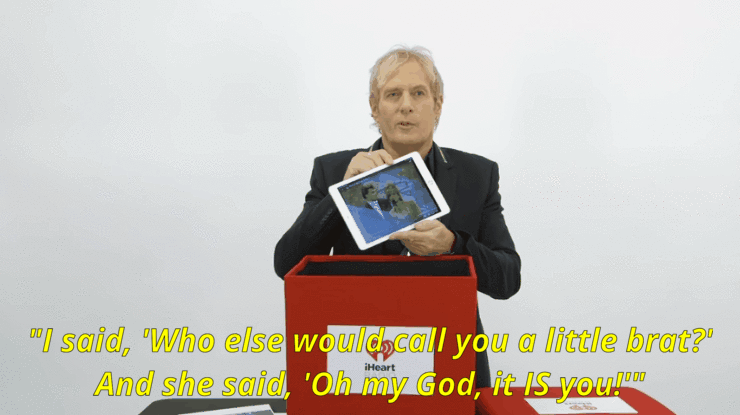 "How Am I Supposed To Live Without You"
"When you're signed when you're 16 and you don't have a hit until you're 34, when you finally have a breakthrough and major hit, the industry you've been chasing your entire life starts to chase you. It becomes very surreal. And very real at the same time."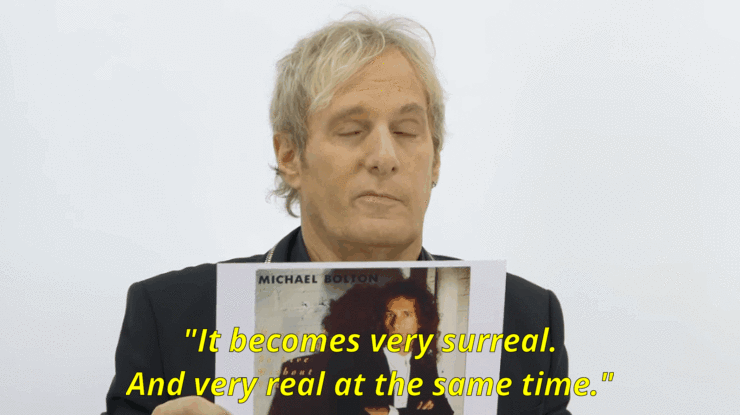 "(Sittin' On) The Doc Of The Bay"
"This is a big moment for me, '(Sittin' On the Dock of the Bay' is one of my great heroes' mega hits. Otis Redding wrote this with Steve Cropper, and I have loved it since I can remember. And I used to perform it in clubs with some of the best studio musicians in New York City. Everybody loved it. So people started asking me to record it. [I said], 'Nah, you just love it because you love the song.' But then I considered it. I'm so glad I did because I released it and it was being played all over the radio and I performed it at Showtime at the Apollo. And Otis Redding's widow, Zelma Redding, gave us this amazing review of her take on the song and she was a big fan."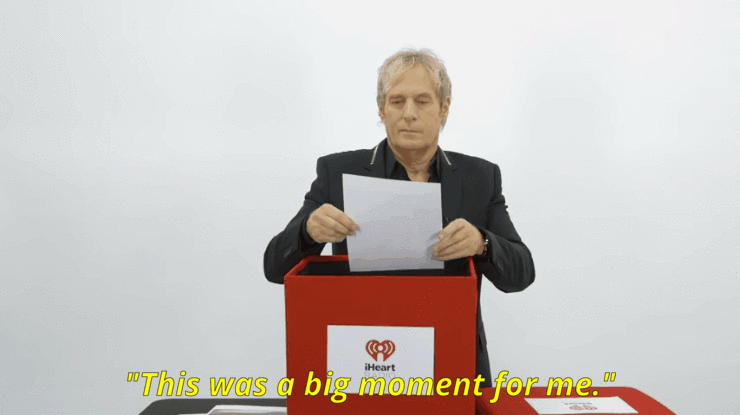 The Rock Years: Blackjack
"My rock years. A guy who business managed Led Zepplin and Bad Company heard a demo tape that I had done and wanted to sign me, but as a rock band. All of his success came from Zepplin and [Bad] Company and he knew how to market and really work a record label. And obviously, who am I? Some broke kid from Connecticut. Let's give it a try. And the next thing I knew, we formed Blackjack. Bruce Kulik became the lead guitarist of KISS and he introduced me to Paul Stanley, which led to me writing 'Forever' which I did for KISS."