H.E.R. Owns The 2019 Grammy Stage With Soulful Performance
By Peyton Blakemore
February 11, 2019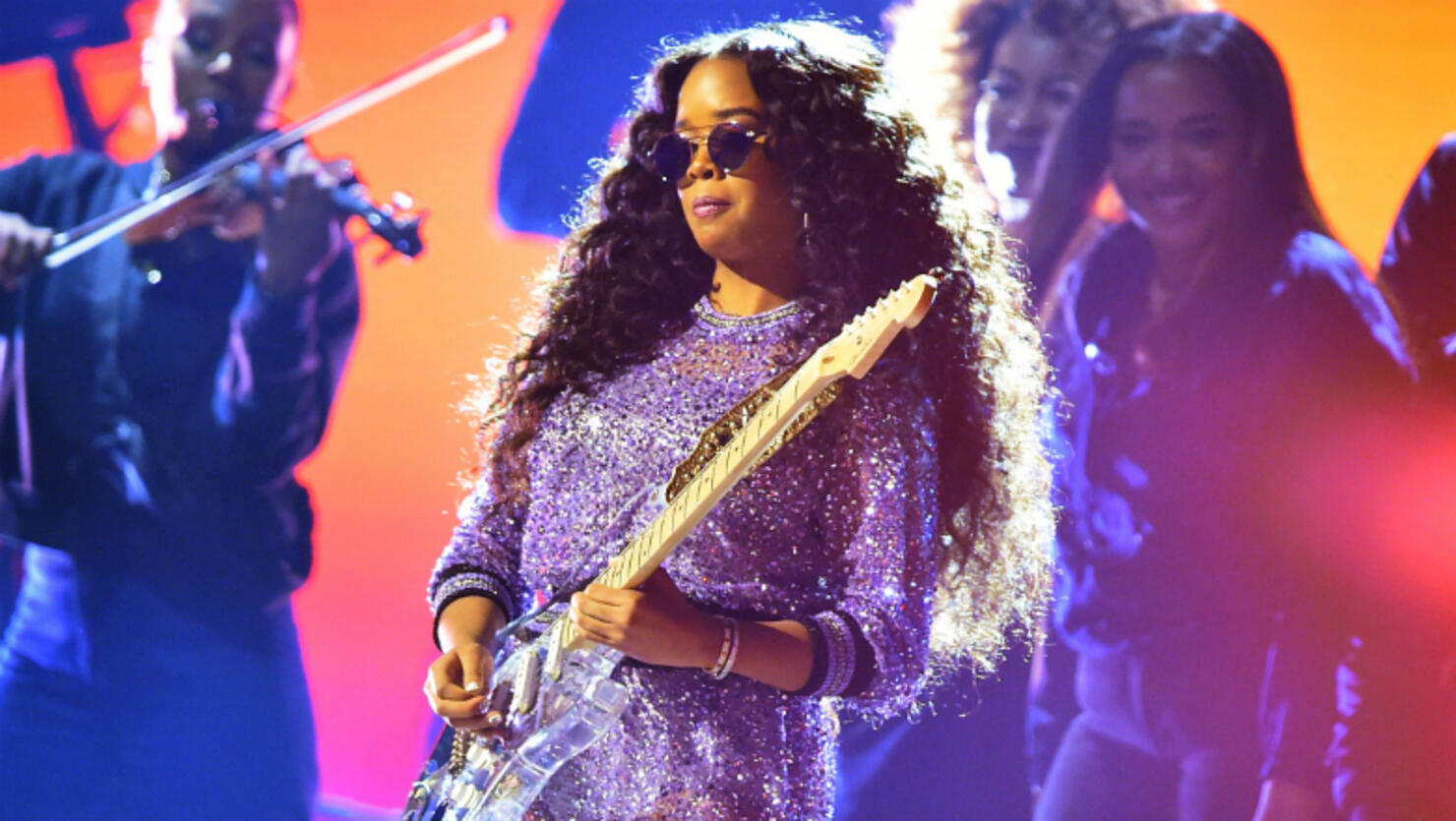 H.E.R. .'s Grammy debut was truly unforgettable.
The 21-year-old songstress made her mark at the 2019 Grammy Awards on Sunday (February 10).
H.E.R. hit the stage in her signature sunglasses, wearing an embellished, purple jumpsuit. While playing a clear and just downright bad a** guitar she belted out her soulful track "Hard Place." Ahead of Sunday night's award show, the first-time Grammy nominee opened up about how she found out she was nominated for five Grammy awards at this year's show. "Oh my God! There were a lot of tears," she said . "I was with my tour squad; we had all just woken up early after a show. I was actually really sick, and kind of sad and down the day before. My manager gave us the news and it changed my entire mood and attitude. It made my day. I immediately called my mom, dad and sister. I was on cloud nine."
H.E.R. also spoke about what it felt like to find out she was nominated for three of the biggest awards of the night: Best New Artist, Album of the Year and Best R&B Album. "It feels like I'm exactly where I'm supposed to be," she shared. "It's so easy to question your art, even to question what you're doing, to question the path that you're on. But this is such confirmation for me; 'you're exactly where you need to be, you're doing all the right things.' It just feels amazing, it feels like I found my objective and I'm fulfilling it. I'm so blessed."
Check out photos from H.E.R.'s Grammy performance below: