Brad Pitt Attended Jennifer Aniston's B-Day Party For The Sweetest Reason
By Paris Close
February 11, 2019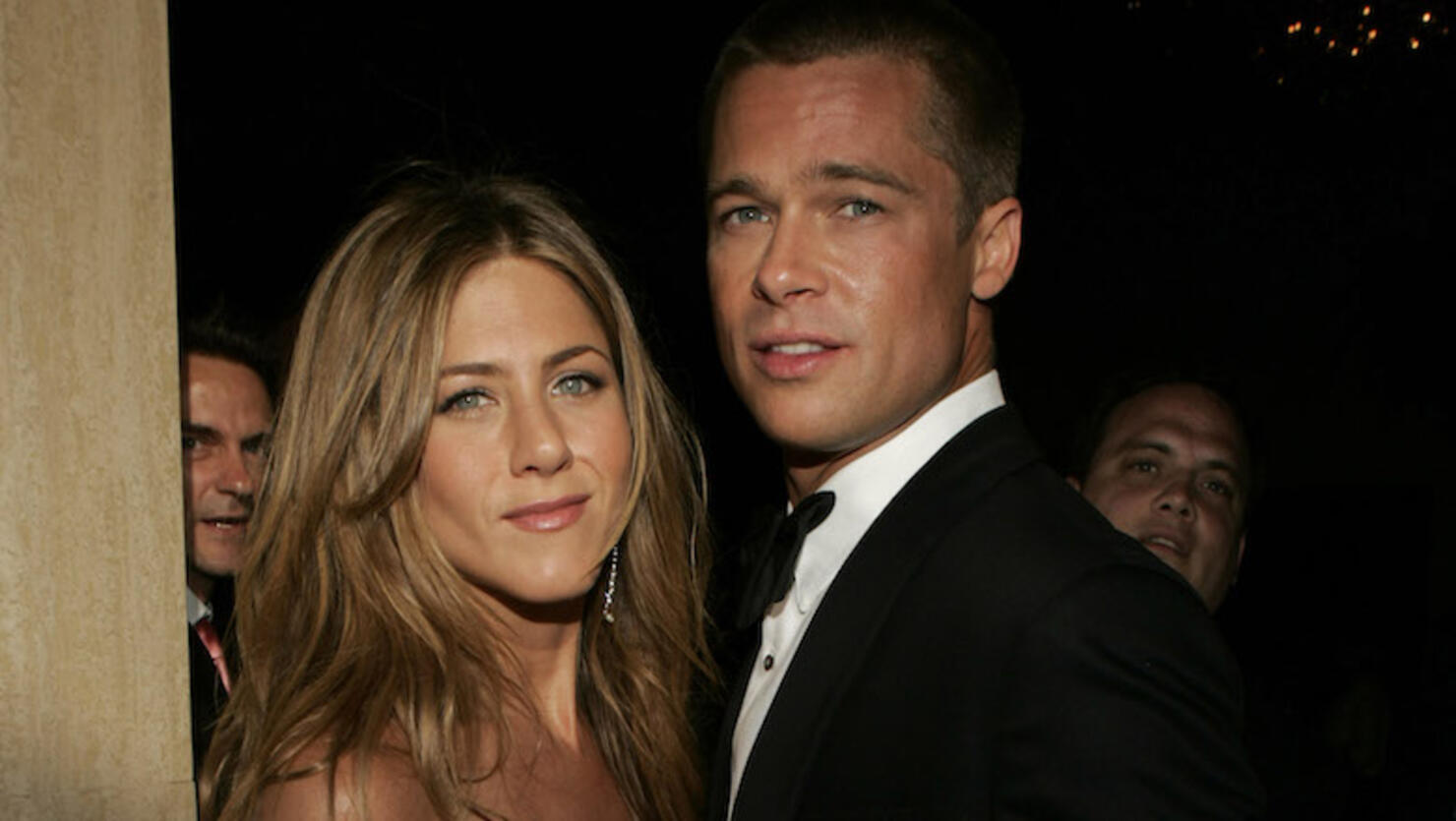 Jennifer Aniston and Brad Pitt are living proof that true bonds can never be broken.
The Fury star took up his invitation to celebrate Aniston's 50th birthday at Sunset Tower Hotel in Los Angeles this Saturday (February 9), and made a cool entrance inside the B-day bash, but not without being caught in his low-key, all-black outfit and matching cap.
Despite their intricate history, as the actors divorced after five years of marriage in 2005 following allegations that Pitt had cheated on Aniston with actress Angelina Jolie , whom he eventually wedded almost 10 years later — an insider said the birthday girl still cherishes her friendship with her ex-husband.
"Basically, every single person who Jen loves attended. That included Brad," a source told PEOPLE . "The party was a celebration of Jen's life."
"Brad, for long, was a very important part of Jen's life. She debated back and forth with friends if she should invite him. She was very happy that he showed up," the insider continued, but noted the 55-year-old's attendance was not the highlight of Aniston's evening nor did she "really pay any special attention to Brad."
"They hugged and chatted for a bit," the source explained, "but Jen was busy making sure all of her other guests had an amazing time."
Other attendees included Katy Perry and Orlando Bloom , George and Amal Clooney , Pharrell Williams , Gwyneth Paltrow , Lisa Kudrow , Courteney Cox , Barbra Streisand , Reese Witherspoon , and Robert Downey, Jr. — just to name a few.
Entertainment Tonight reports the Oscar winner came because he "wanted to support" his ex-wife, as the two have always "been friendly" toward each other even after their split, a source said. However, they added Pitt didn't stay long: "He came to support her, spoke to other friends of his that were there and headed out."
In the past, Aniston has described her "seven very intense years" with Pitt as a "beautiful, complicated relationship" which she doesn't regret.
What's more, so much has transpired in the 14 years since the couple split: Pitt and Jolie filed to end their marriage in 2016, and Aniston did the same with her husband of two years, Justin Theroux , in late 2017.
See pictures of Brad Pitt's entrance, below.