Florida Georgia Line's Tyler and Hayley Hubbard Are Expecting Baby #2
By Lauryn Snapp
February 11, 2019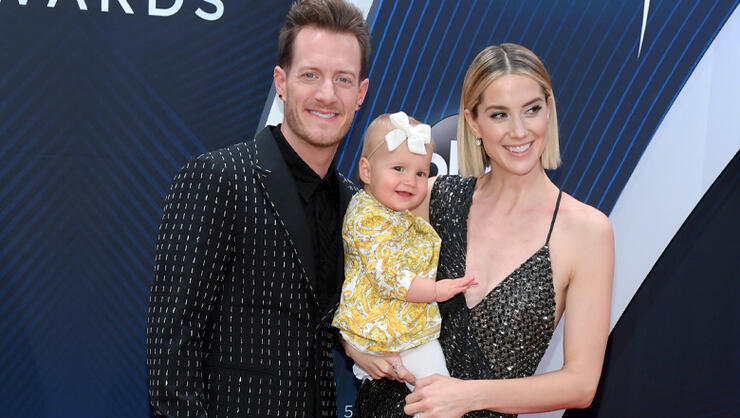 Florida Georgia Line 's Tyler Hubbard dropped exciting news over the weekend. The Hubbard family is officially expanding!
Tyler shared the news on Instagram, saying "The Hubbard family is growing. We are excited to share that little nugget #2 is on the way. We are so thankful and can't wait to see Olivia be a big sister. What do y'all think.... boy or girl?" The caption was coupled with a sweet photo of Tyler kissing his wife, Hayley Hubbard 's tiny baby bump while attending the Grammy Awards.
Cody Alan had a feeling that this moment would be coming.
In August, Tyler Hubbard and Brian Kelley teased a sexy new track during an interview with Cody saying, "This is a baby making song." They were, of course, referencing their sizzling summer song, "Talk You Out Of It."
Taking the hint that there may be more to the story, Cody asked the duo "Speaking of baby making, are you also suggesting your making another?" Tyler eagerly responded, "We are working on it. Always."
It's a great day to celebrate and place your gender bets on the Hubbard new baby.
Congrats, Tyler and Hayley.
Photo Credit: Getty Images.
Chat About Florida Georgia Line's Tyler and Hayley Hubbard Are Expecting Baby #2