Chrissy Teigen Looks Exactly Like Selena Gomez In This Throwback Shot
By Hayden Brooks
February 12, 2019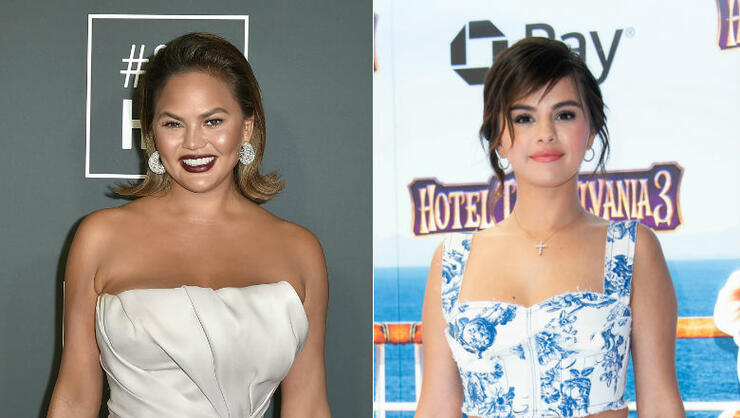 Chrissy Teigen has certainly grown into her looks, but even as a child, she had recognizable features that mirror current day Selena Gomez.
Earlier this week, Teigen took to Instagram to share a throwback photo of her as a child in the '90s in a Tommy Hilfiger tank top and she oddly looks similar to the pop titan. Even though she didn't make any mention of Gomez in her caption ("Jealous much"), the 33-year-old TV personality was hit with plenty of responses involving the resemblance and we're just waiting for her to comment on it. At time of press, the post had nabbed over 720,000 likes on the platform. Scroll on below to take a look at mini-Chrissy and you do the comparison!
Meanwhile, Gomez seems to be in good spirits as of late after seeking treatment at a mental health facility in October. She reportedly suffered an emotional breakdown brought on by her anxiety and panic attacks from her lupus and kidney transplant. On Monday (February 11), the elusive singer made a rare appearance via Instagram to share photos from her best friend Courtney Barry's bachelorette weekend. In the snapshots, she appeared all smiles next to her friends Ashley Cook and Raquelle Stevens while at a beach. "My best friend is getting married, so we celebrated her! Future Mrs. Lopez," the 26-year-old captioned the shots.
Chat About Chrissy Teigen Looks Exactly Like Selena Gomez In This Throwback Shot