Lawyer in Case Against Led Zeppelin Says He Has 'Black Magic' Solution
By Andrew Magnotta @AndrewMagnotta
February 12, 2019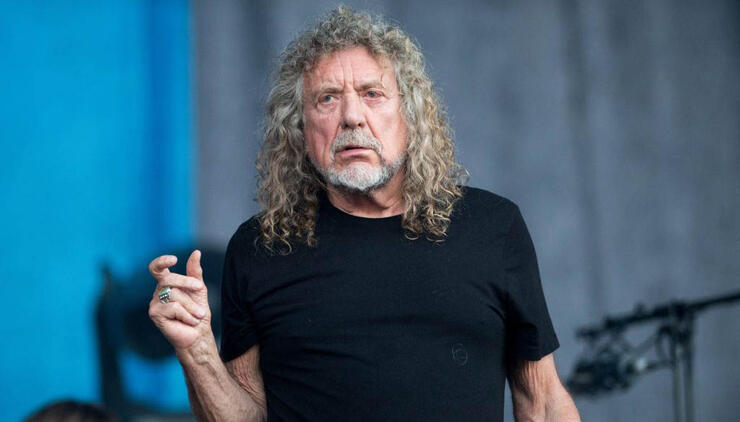 The Pennsylvania-based attorney behind a lawsuit alleging that Led Zeppelin stole part of "Stairway to Heaven" says he's willing to use the rock band's legendary mojo against it.
While Zeppelin successfully defended itself in 2016 from the allegations that the iconic beginning section of "Stairway" — released in 1971 — was taken from Spirit's 1968 instrumental, "Taurus," the U.S. Ninth Circuit Court of Appeals ruled last September that the judge in the case abused his discretion by not allowing the plaintiff to play a studio recording of "Taurus" for the jury.
The decision allows Attorney Francis Malofiy another shot at Zeppelin in court, and the two parties are expected to rehash their arguments sometime this year. Malofiy tells Philadelphia Magazine that he's had something of front man Robert Plant's since 2016, and he thinks it's starting to work it's magic.
It's a lemon.
The same one Plant squeezed into his tea during a deposition in London three years ago. Apparently Malofiy swiped the fruit's remains, understanding it's multi-faceted connection to the singer. Being that Led Zeppelin was infamous in the '70s for supposed black magic experiments, Malofiy thinks having such a citric token can only help him fight fire with fire.
"...[A]t the deposition he made a big deal out of slicing it up and squeezing it into his tea and then sucking on the rind," Malofiy told the magazine. "Jimmy Page famously dabbled in black magic and was always going on about Aleister Crowley, and I said to myself, 'If they are going to use black magic to try to beat me on technicalities — well, two can play at that game.'"
Malofiy might not be all bluster.
Despite losing to Zeppelin in court once already, he feels that being able to play Spirit's "Taurus" for the jury gives him a distinct advantage.
He's also won against big stars before.
Just last year, Malofiy help win a $44 million judgement against R&B star Usher's publishing company for being uncredited and unpaid after writing the majority of the singer's 2004 hit "Bad Girl" from Usher's diamond-certified album Confessions.
Photo: Getty Images