Rick Springfield Talks New Album 'Rocket Science' & Song Inspirations
By Nicole Mastrogiannis
February 19, 2016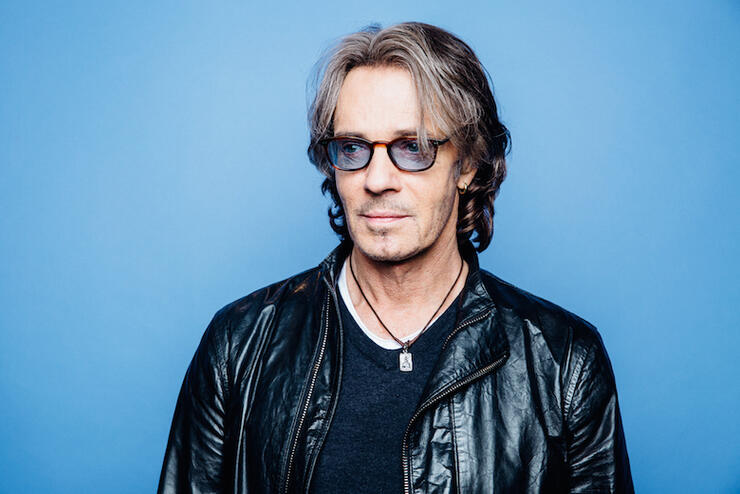 Have you ever heard the phrase, "It's not rocket science" before? Well, it's not rocket science to know how talented musician, singer, songwriter, actor and author Rick Springfield is. And ironically enough, his new album released today — his 18th in fact — is titled Rocket Science.
Rocket Science, which is coming fresh off the heels of his 2015 release Stripped Down, may be Rick Springfield's 18th studio album, but he doesn't look at it that way. For Rick, Rocket Science is "just the next record." He tells us the album isn't all about love and sex. He says, "This one took a couple of years just to kind of have something to say, and there's a lot going on in the world." And Rick is calling Rocket Science his most positive album he's ever written ... because, as he says, he's decided to "stop moaning." Springfield explains:
"It's the most positive record because I decided to stop moaning. My last record was called Songs for the End of the World, so there wasn't any other place to go but up. So I decided to start looking at giving a positive vibe out rather than just moaning, which I'm more apt to do. There's a song called 'Pay it Forward' and there's one called 'Crowded Solitude' that talks about amongst all the noise and luster outside, just to settle and find your center. And there's one called 'Light this Party Up,' about partying."
In terms of what kind of sound fans can expect from Rocket Science, it's a pop/rock album, however, there are influences of country with the use of instruments like the banjo, fiddles, and more. Rick also cowrote a song that appears on the album called "Down" with Rascal Flatts's Jay DeMarcus. Rick told us that the center for Country music, Nashville,  is "really where the live music scene is." He says, "You walk down the street, there are live bands everywhere, it's incredible. [It's] like LA used to be in the 70s."
Springfield tells us of how country music helped to influence Rocket Science, "It was kind of conscious that we thought we'd add some country. It's still a pop/rock album, I mean it's steel guitar based, but a lot of the stuff from the 80s and the great pop songs, have really actually gone to Nashville, the real players. That's okay to use computers, I use them too, but I love the real playing. That's what comes out in Nashville, great songs with great players. And I've been listening to a lot of it and I loved a lot of the influences, the banjo and the fiddles going through, and the peddle steel, so we added some of that. But I didn't want to hit people over the head with it and go, 'Oh God, he's trying to go country,' cause it's not. It's not a country record, it's a rock/pop record with country element. Still, even when we're finished, wasn't sure how it would fit in the mix, so we sent it to this great Nashville mixer called Justin Niebank, and he put them right where they're supposed to be, and I was very happy with the result."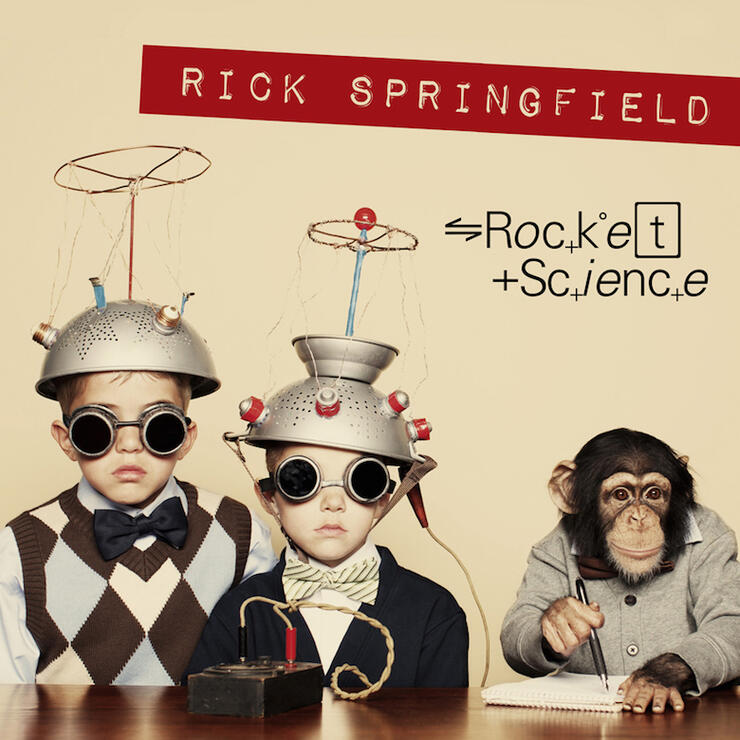 Fans have already heard a few of the album's songs, as they were available for download when you pre-ordered Rocket Science, and one of them is what Rick calls the truest song on his album and the most autobiographical. The song is called "Let Me In," and it's inspired by his wife, Barbara Porter, and over 30 years of marriage. Springfield explains:
"'Let Me In' is a song I wrote back at my mom's house in Australia. I've been married for over 30 years, and to be married that long, your marriage is ... And it was down here at that point, and my wife was actually the one that said 'let me in' when we first started going together, because I was kind of holding her off. And it turned out at this point that I was the one saying it, so it kind of switched it around. It's probably the most autobiographical song on the record."
"Let Me In" may be extremely personal to Springfield, but it's actually not the only song on the album inspired by his wife. In fact, he says that all of the songs on the album are personal, because "they all start from a personal place." But there's a song on Rocket Science called "Best Damn Thing," which Rick also wrote about Barbara. He tells us, "There's another song I wrote about my wife called 'Best Damn Thing,' because she is. It's got a lot of things in there that only I know about, but what you can do with song writing, you don't have to spell it out like a novel or something, you can double entendre. So there's a lot of things in there for me in that song."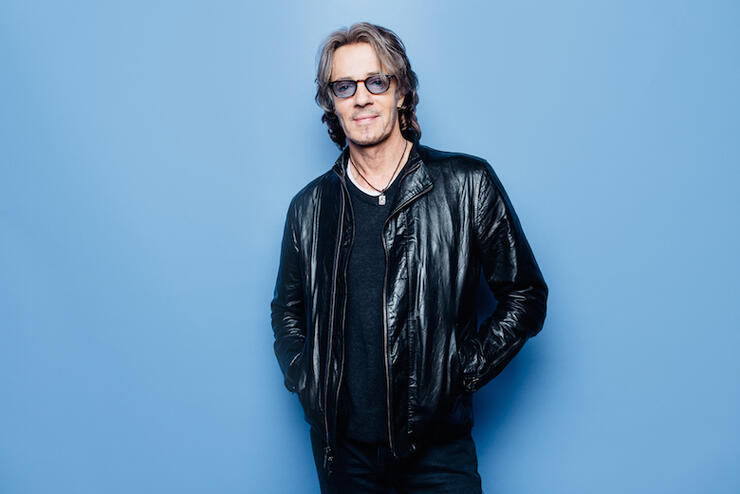 Rick tells us that included in the album are some liner notes that the singer thinks are "hilarious," as well as a photo of his dog. And, as an FYI, there is also a photo of Rick as a child on the inside wearing a colander as a hat.
So, why call his album Rocket Science? Rick says that he often pulls album titles from songs. The title Rocket Science came out of a song on the album called "Pay It Forward." He explains, "Part of it, I always looked through the song lyrics to see if there's a possible album title in there. I did that with Working Class Dog, which I pulled from "Love is All Right Tonight," and I thought, 'Well, if it worked then, maybe it'll work again.' So Rocket Science is from the song, "Pay It Forward". You know, it isn't rocket science, that's kind of a bit of a joke, why there's a humor in the cover is because we all think our latest record's gonna cure cancer ... well, certain musicians do, and I've been guilty of that at times, for sure."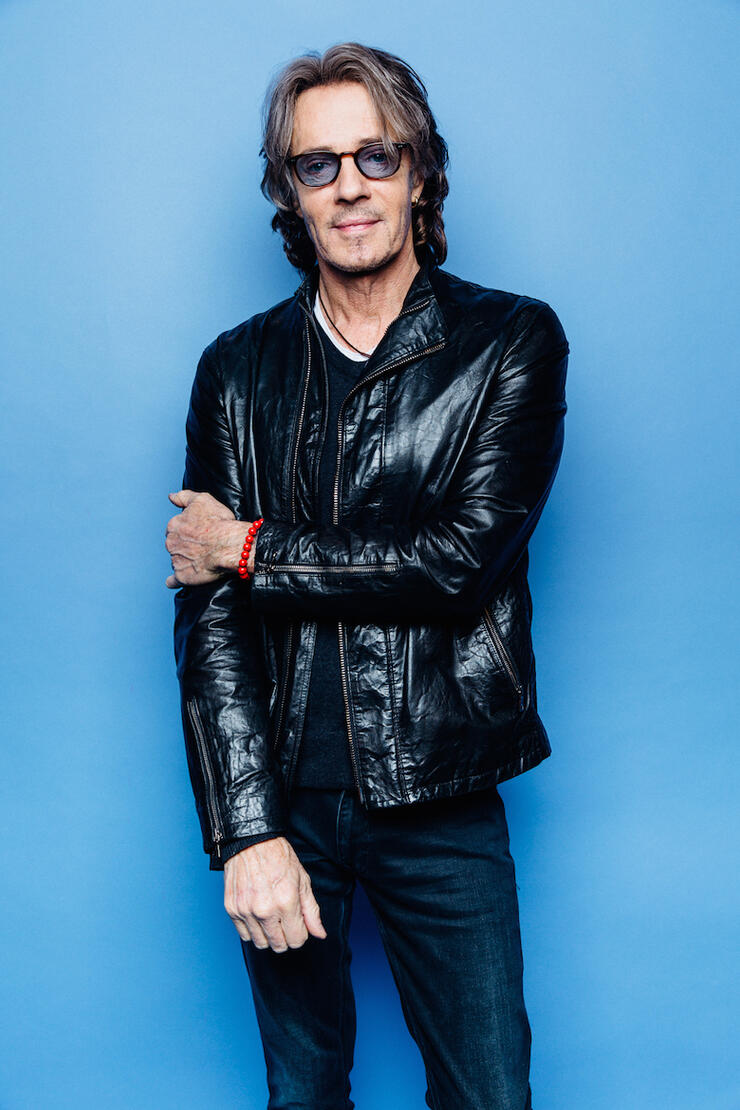 Chat About Rick Springfield Talks New Album 'Rocket Science' & Song Inspirations