Dave Grohl Says Billie Eilish Reminds Him of Nirvana in 1991
By Katrina Nattress
February 13, 2019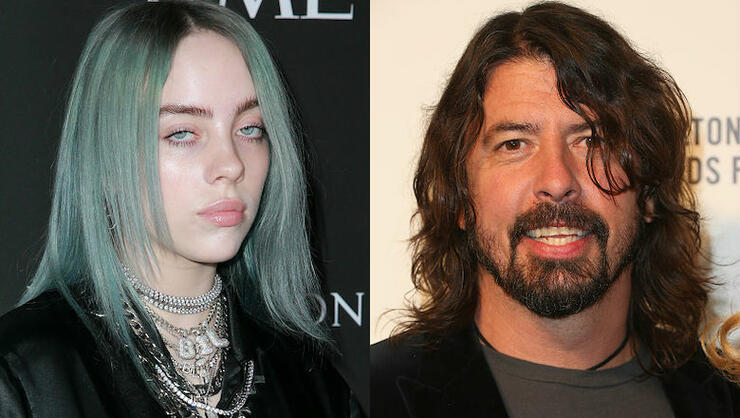 There may be no better compliment in alternative rock music than being compared to Nirvana, especially when that comparison comes from one of the band members himself.
During the Pollstar Live conference at the Beverly Hilton Hotel on Tuesday (February 12), Dave Grohl was asked about his thoughts on Billie Eilish, and he had nothing but praise for the rising alt-pop star.
"My daughters are obsessed with Billie Eilish," he said. "The same thing is happening with her that happened with Nirvana in 1991. People say, 'Is rock dead?' When I look at someone like Billie Eilish, rock and roll is not close to dead!"
He does have a point. The 17-year-old's popularity is rising exponentially, and she hasn't even released her debut album yet. Eilish recently announced her WHEN WE ALL FALL ALSEEP, WHERE DO WE GO? tour and quickly had to add dates and move select shows to larger venues due to overwhelming demand.
Grohl knows all about selling out arenas with both Nirvana and Foo Fighters. Thankfully, he doesn't consider the constant touring work. "It's only work if you don't want to do it," he said. "I never say, 'I don't want to go onstage and drink whiskey and have 30,000 people sing my songs.' It's pretty cool."
Photo: Getty Images
Chat About Dave Grohl Says Billie Eilish Reminds Him of Nirvana in 1991