Serial Killer Samuel Little's Portraits Of His Victims Released by FBI
By R.J. Johnson - @rickerthewriter
February 13, 2019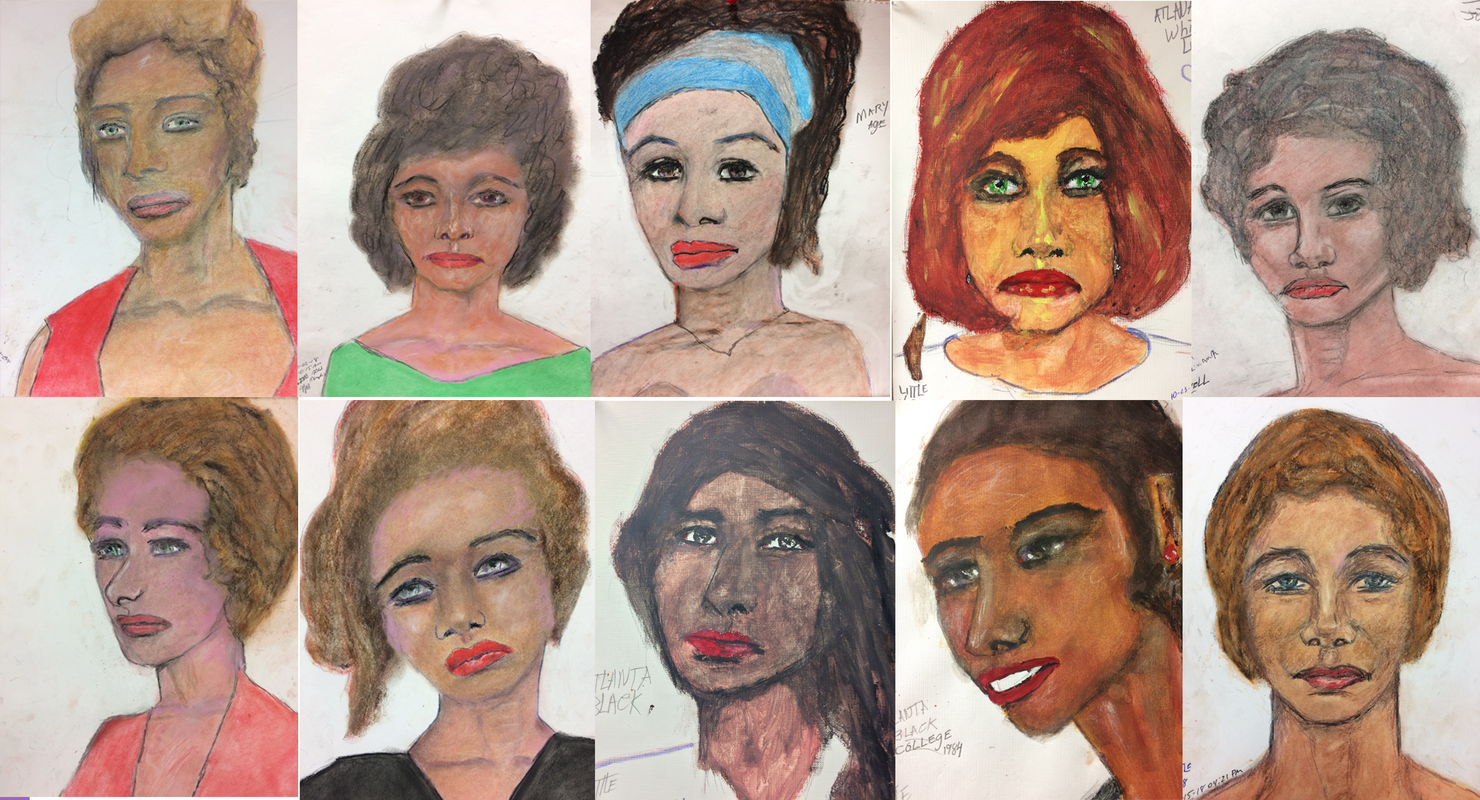 The Federal Bureau of Investigation has released more than a dozen portraits that a convicted serial killer drew of his victims in hopes they might be identified by the public.
The FBI says Samuel Little, 78, has confessed to killing more than 90 people in the United States between 1970 and 2005, as he targeted "marginalized and vulnerable women" across the country. Little, a former competitive boxer, would knock out his victims out by punching them, before strangling them to death.
"With no stab marks or bullet wounds, many of these deaths were not classified as homicides but attributed to drug overdoses, accidents, or natural causes," the FBI said in November.
Now, investigators hope that Little's drawings of his victims will help bring closure to their families. So far, police have confirmed 36 cases in which Little was involved, with many more pending final notification.
One problem for police is that many of the serial killer's victims lived on the margins of society, including prostitutes, drug addicts or transgender women who didn't draw a lot of attention after they disappeared. Little strangled his victims, often dumping their bodies in wooded areas.
Little's case was passed on to the FBI's Violent Criminal Apprehension Program (ViCAP), which analyzes people who commit serial violent and sexual crimes. The agency uses that information to check against any other unsolved crimes in other jurisdictions. When ViCAP was tasked with doing a full background check on Little, they noticed the description of his killings in Los Angeles, matched several other deaths that stretched back to the 1970s.
"A Jane Doe who turned up dead in an alley in New Orleans may look like an isolated event," stressed Kevin Fitzsimmons a ViCAP supervisory crime analyst. "But when entered into the ViCAP database and examined with other mysterious deaths or missing persons, patterns emerge. That is the value of ViCAP."
Investigators struct a deal with Little, who wanted to move prisons. If he talked, they would help him.
"Over the course of that interview in May," said ViCAP Crime Analyst Christina Palazzolo, who was sitting down the hall combing through data with Williamson, "he went through city and state and gave Ranger Holland the number of people he killed in each place. Jackson, Mississippi—one; Cincinnati, Ohio—one; Phoenix, Arizona—three; Las Vegas, Nevada—one." I
For more information or to report potential case links to Samuel Little, contact ViCAP at 800-634-4097.
"The biggest lesson in this case is the power of information sharing," said Kevin Fitzsimmons, ViCAP's Supervisory Crime Analyst. "These connections all started in our database of violent crime."
Photo: FBI