Florida Georgia Line Details New Album 'Can't Say I Ain't Country'
By Taylor Fields
February 15, 2019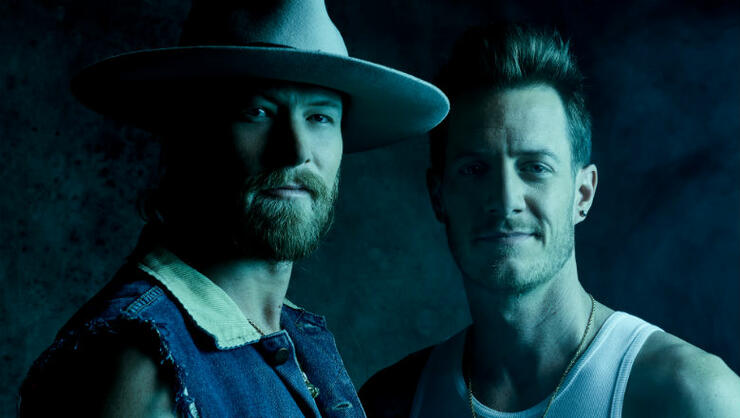 Can't say Florida Georgia Line ain't country. Following the success of their pop mega-hit collaboration with Bebe Rexha, "Meant To Be," the duo has finally returned with a brand new album, Can't Say I Ain't Country.
Can't Say I Ain't Country is Florida Georgia Line's fourth full-length studio album and follows their 2016 album Dig Your Roots. The new record showcases 20 tracks, including singles like "Simple," "Talk You Out Of It" and "Women" (which features Jason Derulo). Can't Say I Ain't Country also features collaborations with Jason Aldean ("Can't Hide Red"), and country newcomer Hardy, in addition to several skits with a collaborator called Brother Jervel.
Brian Kelley and Tyler Hubbard tell iHeartRadio of their new album, "We cut this album with a full band in the studio and added a lot more country elements to it, which felt really good to us. [It] kinda took us back to a lot of our inspiration as a kid and 90s country and different things. But we also kinda stuck to our roots with this one and also did a little something for everybody; we also use all of our other influences as well. But I would say the over riding feel is a little more country. So just to kinda encompass that and make some people talk, we just figured why not call it Can't Say I Ain't Country. We kinda knew that's what it would do."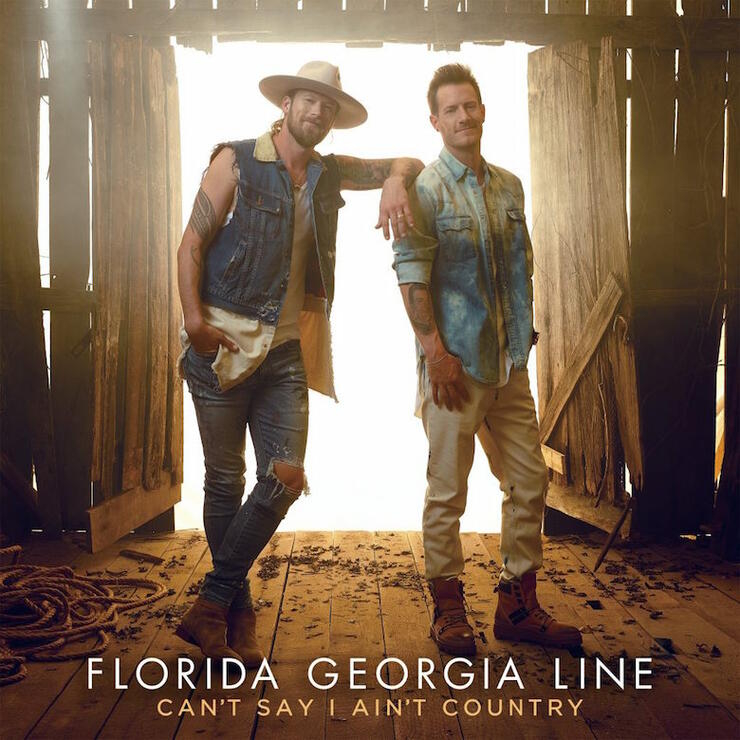 For the first time, FGL tracked with a full band at Ocean Way Recording, and worked with producer Joey Moi (Jake Owen, Chris Lane). They tell us, "We had a lot of great memories in the studio. This was the first time we went over to Ocean Way and tracked with a full band and kinda had that experience; at least to lay the groundwork for the album. That was a really cool approach that we hadn't taken before, and something that we'll probably do again. It was really fun and then to kinda build each song out how we wanted to, and work with Joey Moi is always ... he's kind of a creative genius. And we always pull inspiration from him as well. We love being in the studio, being creative, trying to push ourselves vocally, creatively and all the above. So, that's what we did with this one."
One of the guys' favorite tracks on Can't Say I Ain't Country is "Told You." FGL Explains, "It just feels timeless. It feels like it's already been released in a way, but hadn't, and it feels as much us as ever, and it's just another taste of what we can do. And just a beautiful love song and I think of my wife when I hear it and when I sing it. So, I think that one will surprise people, but it'll feel like home as well."
Can't Say I Ain't Country includes several awesome collaborations with artists that transcend the genre, like Jason Derulo. The guys previously collaborated with Derulo on a remix of "This Is How We Roll" in 2012, and on the new album, fans can hear the pop/R&B singer on a song called "Women." The duo says of working with Jason again, "That was a no-brainer because we wrote it together and it felt so right. It just kinda had to be put out that way. And that was just a fun day, a fun process and we love Jason. He's an amazing guy."
Meanwhile, "Can't Hide The Ride" featuring Jason Aldean also proved to be a no-brainer for the guys. "We kinda felt like Aldean was the guy and he was the one that said yes. It was the perfect fit. That one was definitely meant to be and just felt perfect from day one."
But, one of FGL's favorite collaborations on their new album is "Y'all Boys" featuring rising country star Hardy. Hardy also co-wrote Can't Say I Ain't Country's "Simple," and the guys are very happy to include him on their new album. They tell us, "Getting to collaborate with Hardy on this album was something we were really excited about. We're huge fans of him and everything he does from songwriting to his artistry. And getting to be the first to say hey, y'all check this guy out, there's a little bit of pride in that. We're definitely excited for him, excited for us and excited to have him on our album. So a lot of great collaborations but that's one of our favorites."
Although Brian and Tyler have songs they love in particular, and fans will too, the duo has assured that there are no "skip-able" songs on Can't Say I Ain't Country, and it's the aspect they are most proud of.
"[Something] we're both really proud of is we try to make an album where there's no songs that you want to skip," they explain. "Listening back to our old albums, there probably is a couple songs that I'd probably just go ahead and get to the next one. But with this album, there's really not. Each song brings a different element, a different emotion and it's got a different amazing feel. And working on this one for so long, I feel like we really got to live with the songs for so long and we're still not tired of them. There's no skip-able songs on this album."