John Legend Addresses Border Control & More in Powerful "Preach" Video
By Nicole Mastrogiannis
February 15, 2019
John Legend has returned with a new single, "Preach," and very powerful accompanying music video.
"Preach" is a call to action. In turbulent times, the song is about wanting to take a stand that goes beyond just "thoughts and prayers." In a statement, John says of the song, "The idea behind the song is that sometimes we can get so frustrated by the news and what's going on and there's this scatter going on in ourselves. Do we become apathetic? Do we become engaged? Do we just talk about it, or do we do something?"
Additionally, in a teaser video posted to social media, the singer says, "I grew up in a church and one of the things we talked about was loving our neighbor as we love ourselves. My preacher told me that our neighbor wasn't just the person that lives next door to you, but other people whom you may not even know."
Legend sings in the chorus, "I can't sit and hope/ I can't just sit and pray that/ I can find a love when all I see is pain/ I'm falling to my knees/ And though I do believe/ I can't just preach, baby, preach."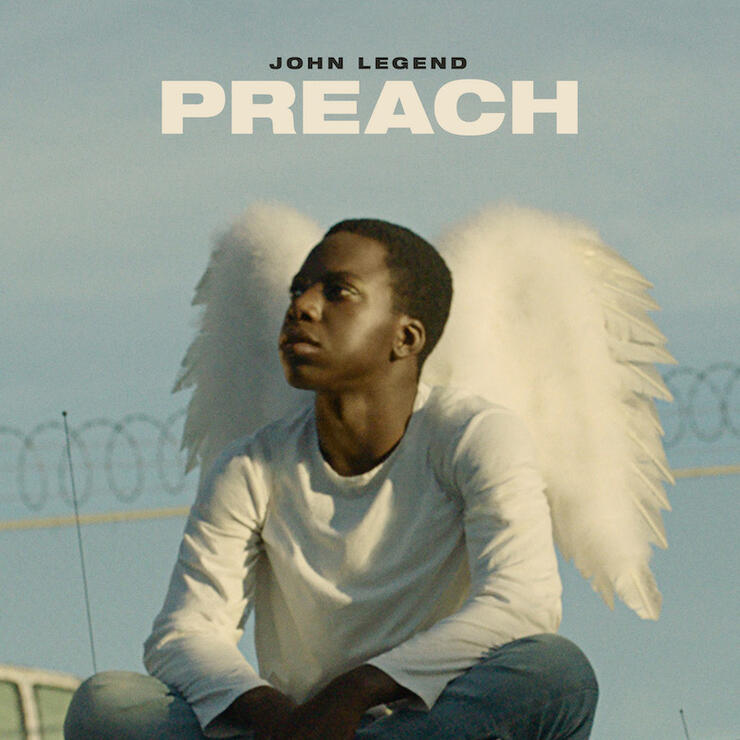 The "Preach" music video shows heartbreaking several scenes relating to the issues that are affecting today's society including immigration and border patrol and children being separated from their families, mass school shootings, and police brutality.
One storyline follows a small child being taken away from her mother at the border and ending up alone in a shelter. Another storyline follows two young black men in a car who are stopped by two white police officers, with one policeman ultimately shooting and killing one of the boys. And in another scene, viewers see a young man driving to a school with a gun in between flashing images of students running for their lives. Eventually, the camera pans over what are presumed to victims of the school shooting laying on the ground.
Watch John Legend's "Preach" music video above.
Chat About John Legend Addresses Border Control & More in Powerful "Preach" Video