Jason Aldean Says The Las Vegas Shooting 'Is Always On My Mind'
By Katrina Nattress
February 16, 2019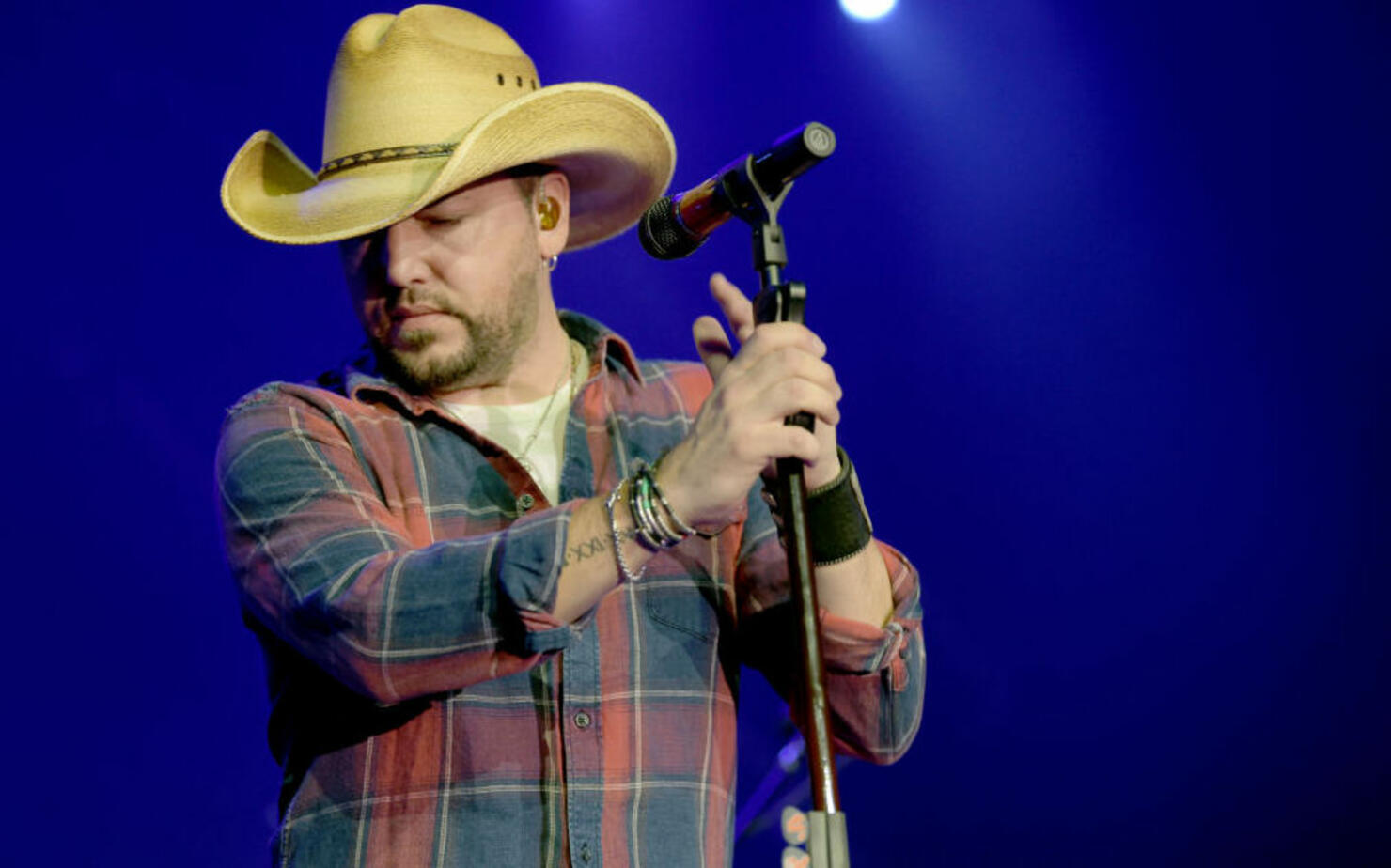 Sixteen months ago, Jason Aldean's life changed forever. During his set at the Route 91 Harvest Festival in Las Vegas, a shooter opened fire on the crowd killing 58 people and injuring more than 500. As Billboard reports, the country star reflected on the tragedy during a Country Radio Seminar interview titled "Overcoming Obstacles" on Friday (February 15).
On October 1, 2017, Aldean was performing his 2012 hit "When She Says Baby" and thought a guitar amp blew out. When he noticed people running, he realized the noise was gun shots.
"I was confused," he explained to the panel. "I didn't know what was going on. My wife was eight months pregnant. That was scary. I didn't know where she was at. You're scared, you're nervous. It was just really chaotic. One of the words I summed it up with was chaos."
A week after the tragedy, Aldean flew back to Vegas to visit victims in the hospital.
"The hardest thing I've ever done was go to Vegas and visit with a lot of the victims," he confessed. "I was really glad we went there, but it was tough to sit there and see people who were at our show a few days before. To me, it was gut-wrenching. I felt a responsibility to go there and have some face-to-face time with them and laugh and cry—whatever they wanted to do."
The visit was so difficult because the singer felt a tinge of guilt as he saw his fans laying in hospital beds. "I almost feel guilty that I got out of there without a scratch. It's really hard to wrap your head around," he recalled.
Aldean removed "When She Says Baby" from his set list for the remainder of his tour. It was too hard to play and brought back too many memories. However, now, nearly a year and a half later, he's playing it again. The song holds a new meaning to the 41-year-old: a sense of gratitude that he's still here, performing onstage for fans. But that doesn't mean he doesn't think about the horrific event anymore. In fact, it's quite the opposite.
"[Route 91 Harvest] is definitely something that is always on my mind," he said. "It will forever be on my mind."
Photo: Getty Images