Aaron Goodvin Talks "Bars & Churches," Reveals Favorite Karaoke Song
By Taylor Fields
February 19, 2019
Things are off to a great start in 2019 for Aaron Goodvin. The Canadian country singer/songwriter just released his latest album V, which includes his radio single "Bars & Churches," and he's currently celebrating with a small Canadian tour.
Goodvin recently told iHeartRadio of "Bars & Churches," which he co-write with Ben Stennis, "I used to be a very heavy drinker and I've since don't really drink. But Ben is one of those guys who ... we started to talk about similarities, and especially in Nashville, like the first line of chorus is 'There's one on every corner.' And that just came from us talking about Nashville and talking about how there's either a bar or church everywhere. And then we started to talk about all the similarities and I really just think it's a magical song and I think the world needs to hear it."
This month, Aaron is touring in his native Canada, but wants to "tour as much as possible" throughout the rest of the year. He tells us, "We're just going to tour as much as possible and I'm so excited about we're doing a radio tour, which includes TV, which is great, and some shows at some local, small little bars. That's kind of where I grew up, just playing a guitar, sitting on a stool."
While Goodvin may not drink much these days anymore, he did reveal his go-to karaoke song and more when presented with "Drunk Me vs. Sober Me" situations. Watch the video above and read on below.
When you order pizza after midnight
"That's just normal me."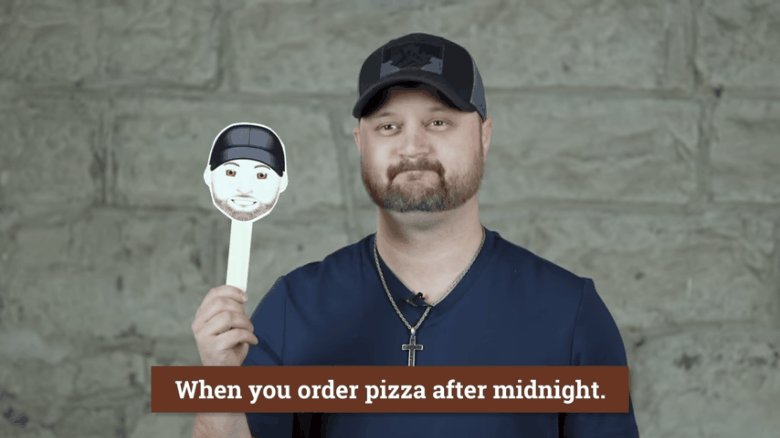 When you hit the stage for karaoke
That's normal. Yeah, I don't need alcohol to do that. My go-to karaoke song is probably "I want it that way" [by] Backstreet Boys.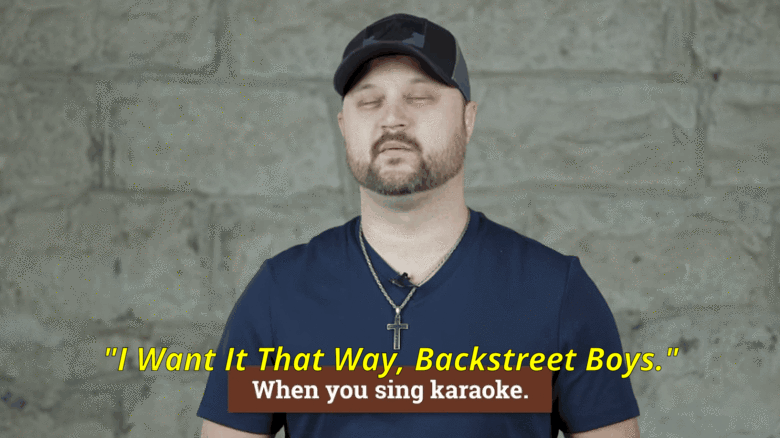 When you find random money or objects in your pocket
"I always find weird things in my pocket. Usually it's money; I usually find leftover money."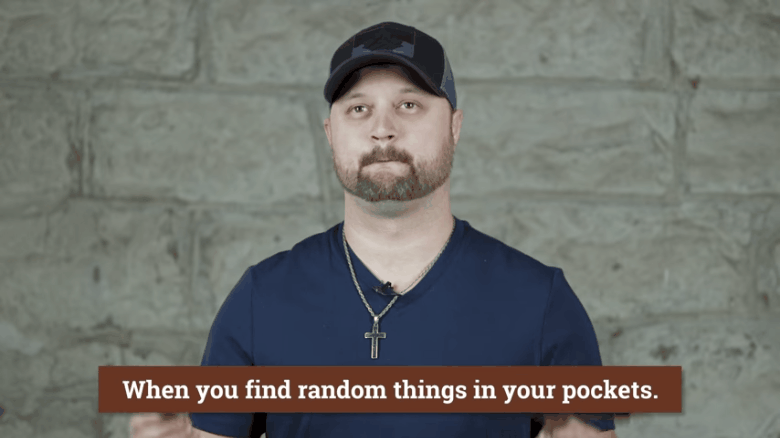 When you make friends with complete strangers
"I've never met anybody I don't like. So, that's me."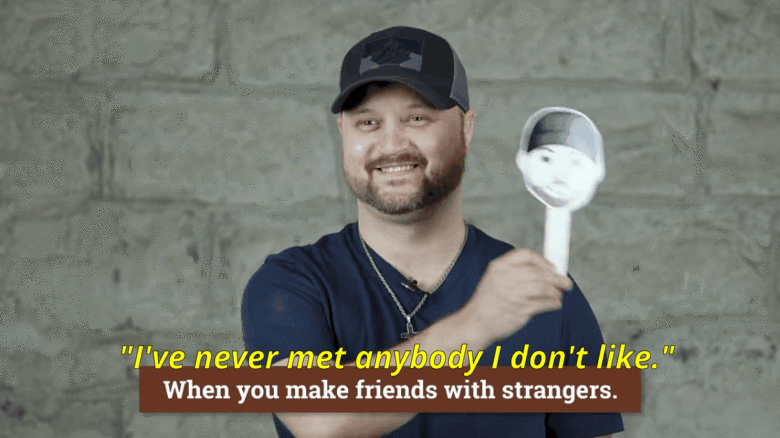 When you pack on the PDA
"Definitely."