MONSTA X Drops New Album 'Take.2 We Are Here' & Share "Alligator" Video
By Taylor Fields
February 19, 2019
MONSTA X is HERE! The K-Pop group's new album Take.2 We Are Here has officially arrived and it is led by their new single "Alligator."
Aside from "Play It Cool," the guys also shared their lead Take.2 We Are Here single, "Alligator," a high energy track that the guys also released the music video for. The song is about falling in love interest in the same way prey is falls for an alligator. Translated to English, the guys sing in the chorus, "I'm pulled into your swamp/ You're pulled back into my swamp/ Like everything's underwater/ I feel like I've already fallen and I can't escape."
Watch MONSTA X's "Alligator" music video above.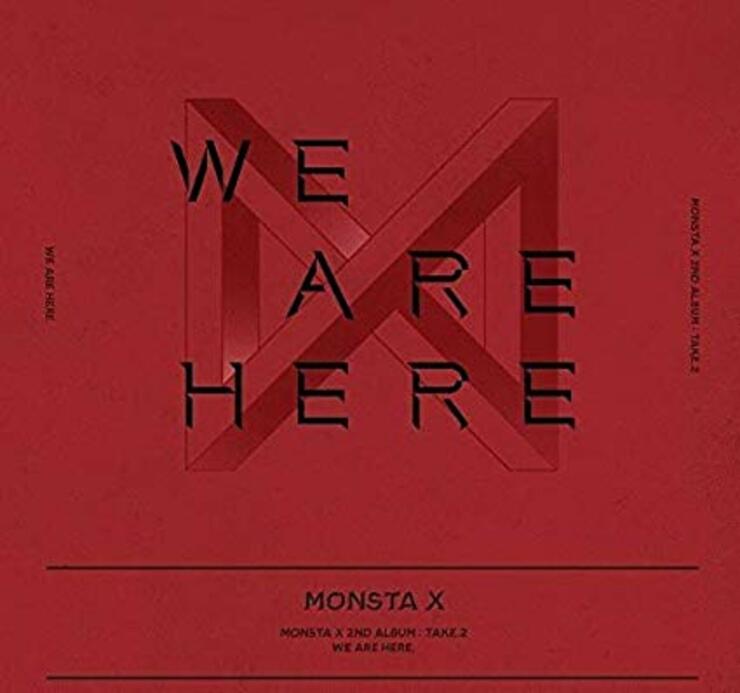 Take.2 We Are Here is the band's followup to 2018's Take.1 Are You There? and features ten new songs including a collaboration with Steve Aoki called "Play It Cool (Korean Version)." The track marks the first time that MONSTA X and Steve Aoki have worked together and is a breezy dance track perfect for the upcoming summer months. In a statement, MONSTA X says of teaming up with Steve Aoki on their new song:
"It was such an honor and pleasure to work with S​teve Aoki on our collaboration for the track "'Play It Cool ​(Korean Version)​.' We are huge fans of his work, and we were so excited to find out that he is a fan of M​onsta X as well. ​Steve is such a great guy, and he's been like a brother to us. We had so much fun working together and are so excited to share the track with everyone on February 18th, when our album Take.2 We Are Here releases worldwide."
The band then teases, "More to come ... special thank you to MONBEBE, our fans, without you none of this would be possible. We love you!!"
The last year has been tremendous for the guys as they have now released two full-length albums, gone on a world tour, and even performed at several stops on the 2018 iHeartRadio Jingle Ball Tour.
Chat About MONSTA X Drops New Album 'Take.2 We Are Here' & Share "Alligator" Video