Devin Dawson Dawson Talks "Dark Horse" & Reveals He's Never Done Karaoke
By Taylor Fields
February 20, 2019
It's been just over a year since Devin Dawson released his debut album, Dark Horse, and the country singer/songwriter has shared the latest single off the record, the title track.
Dawson recently told iHeartRadio of "Dark Horse" and how it came to be, "The song actually came after I thought I was done with the record. We had been in the studio for two months and all of a sudden this pressure of writing for something was off. And literally the next day, after I thought I was done, went to write 'Dark Horse.' No one talked about the title of the album, no one talked about what it was. And as soon as I wrote 'Dark Horse,' I was like, 'I know we're over time, I know we're over budget, but I need to go back in and record this song.' And it became the title track and now it's a single."
He added, "The song is just my story. The things I struggle with, the things I believe in. But it's been really cool to see how so many people have attached themselves in something that's super specific and personal to me. It's really allowed me to gain this really cool family of fan base over the last year. So, I'm thankful for it."
Fans can catch Devin on the road this year on his first-ever headlining tour, "The Straight Off Course Tour." He tells us of his debut headlining trek, "We've been opening up for people for two or three years now, and I love supporting because I get to introduce myself to new fans and I get to learn from the people who have been doing it for a long time. But, when it's your show and it's your songs and it's your fans that you've made and they're coming there to see you, and we get to sing the whole album and I get to see people sing my words back to me, that's the dream. Even though it is a lot more work to be the headliner, the reward is endless."
To celebrate all of his success we also had Devin play a game of Me vs. Drunk Me ... and we learned a lot about the California native! Devin revealed that he's never ever done karaoke, what he keeps in his change pockets, the pickup line he used on his girlfriend, and so much more. Read on below.
When you send that risky text
"If I'm sending a risky text, it's definitely Drunk Me. I mean that's just a no-brainer."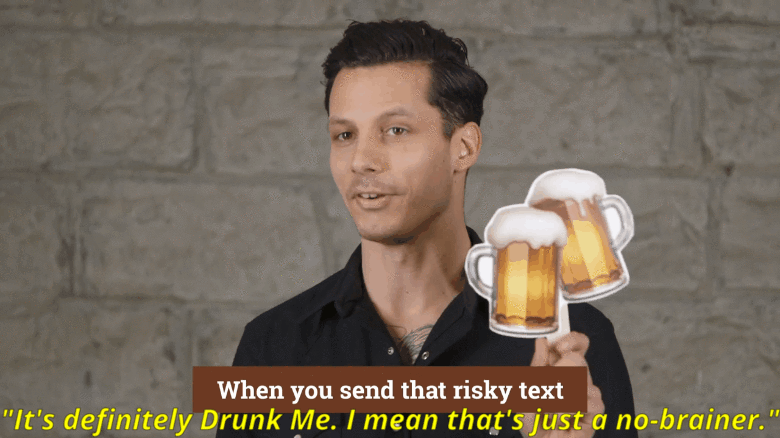 When you hit the stage at karaoke
"This may surprise you, I've literally never sang karaoke once in my life. I'm not sure we'll go, either one. I feel like both of me would do it one day. If the time comes for karaoke, I feel like [Sober] Me would sing ... I don't know, 'In The Air Tonight' by Phil Collins. I feel like Drunk Me would sing 'Feel Like A Woman,' though. I feel like that would be my vibe for sure."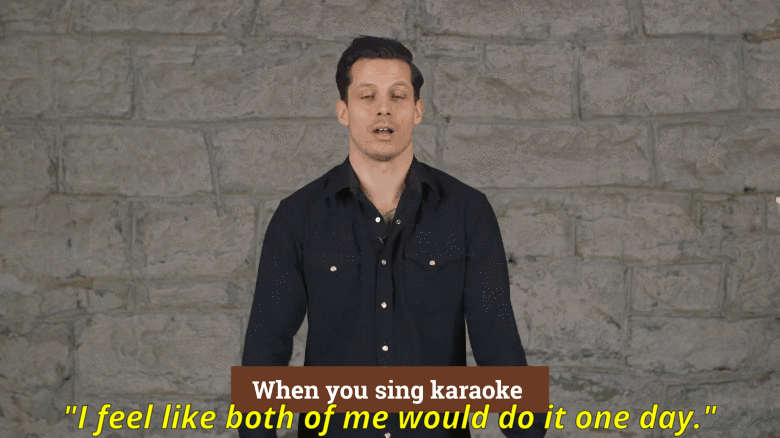 When you find random money or objects in your pockets
"That's definitely me. I just like ... I'm weird. I just keep things in my change pocket. I have picks and stuff from like three years ago."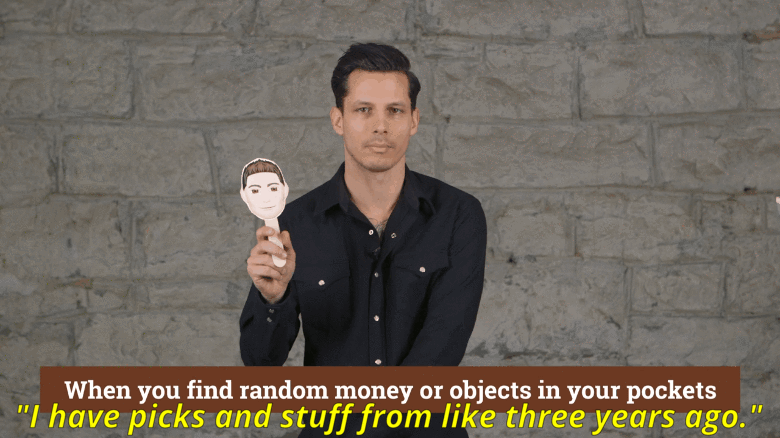 When you set absurd alarms for the following morning
"I'm definitely the guy that sets like 15 alarms, two minutes apart from each other. But it's most likely because I was drinking some tequila the night before. Got to go with drunk me."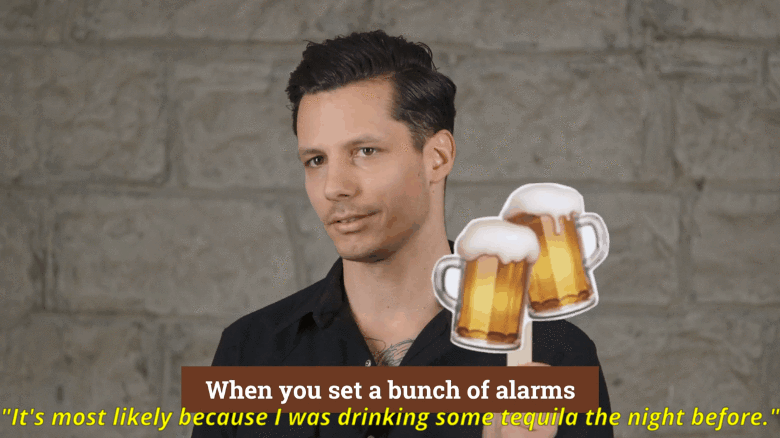 When you find yourself late-night online shopping
"When it comes to online shopping I've been getting really out of hand lately. And it just keeps exponentially getting worse and worse and worse. But if you have a little bit of liquor in your system, then it's like, what's $100 for a T-shirt? What's a couple hundred bucks? So I'm gonna go with drunk me for that one."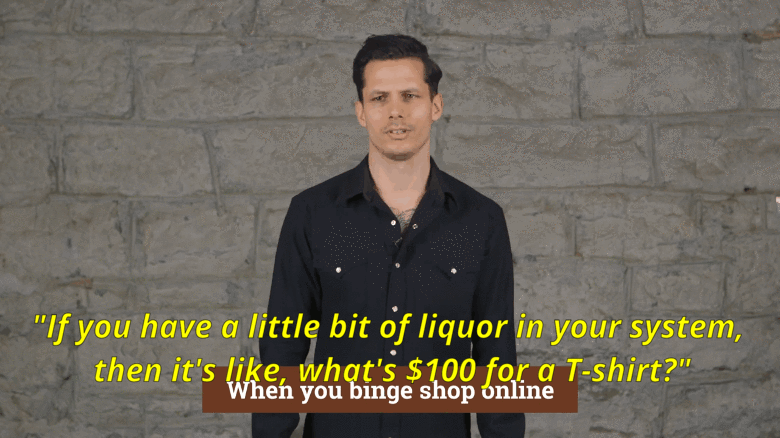 When you use cheesy pickup lines to flirt
"When it comes to pickup lines, I'm very concise. I've been with my girl now for like two years, and I was sober when I used a pickup line, and all I said was, 'I think you're gorgeous, I would love to take you to dinner tonight.' And it worked. But if it was drunk me, if it was a cheesy pickup line, it would definitely be drunk me. Like 'Did it hurt when you fell from heaven?' Or something dumb like that."