Is Jussie Smollett Being Written Off 'Empire'? Fox Sets The Record Straight
By Peyton Blakemore
February 20, 2019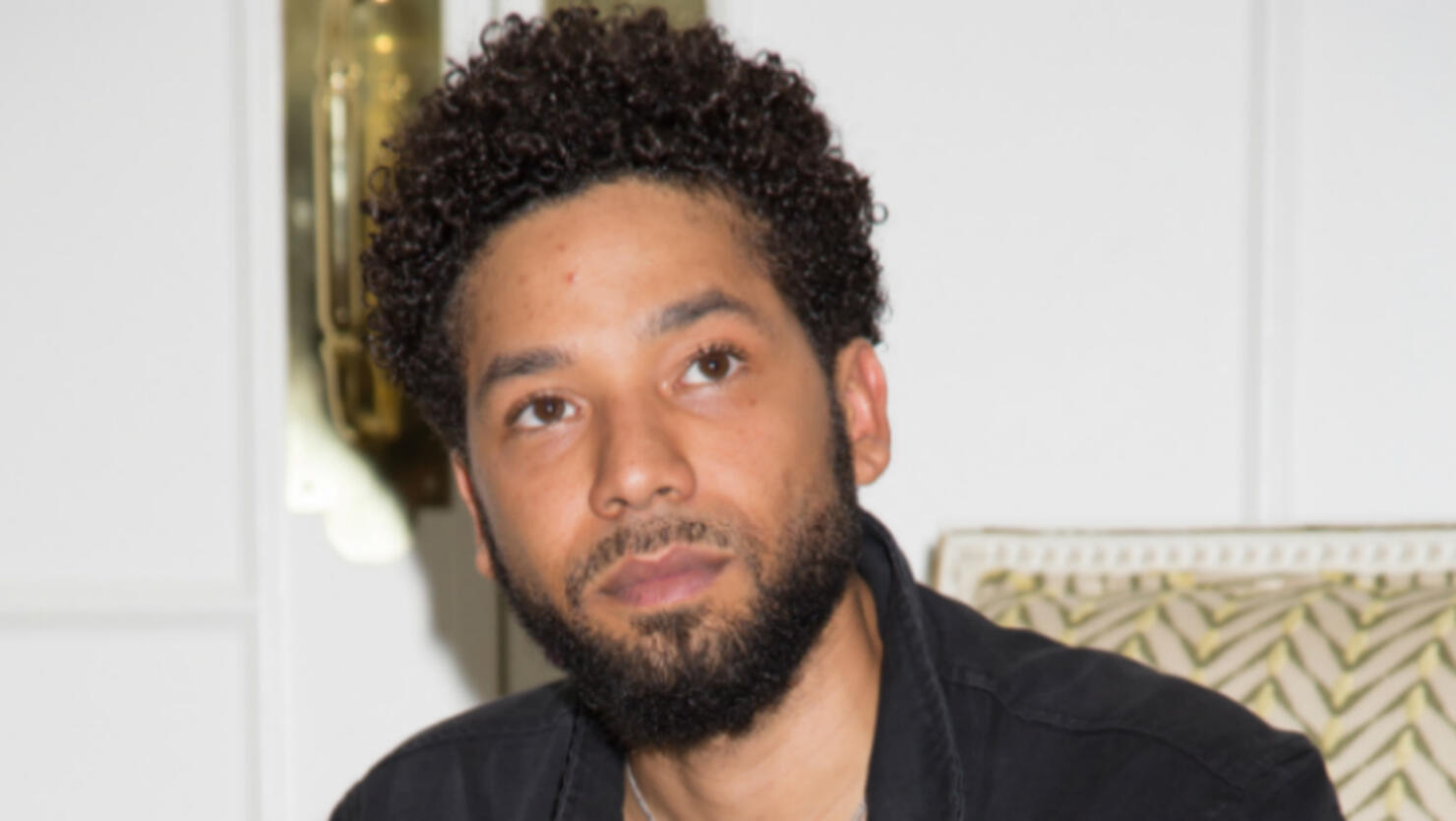 Jussie Smollett's Empire family is backing him up.
Despite claims the Empire star was being written off the Fox show, following claims he orchestrated an attack on himself last month, 20th Century Fox Television and Fox Entertainment released a statement on Wednesday (February 20) that makes it very clear, they're not making any rash decisions before Chicago Police Department's investigation is complete. "Jussie Smollett continues to be a consummate professional on set, and as we have previously stated, he is not being written out of the show," read the statement (via People).
The television company's recent words double down on their previous statement, which was released ahead of reports Jussie paid two brothers to stage his January attack. "The idea that Jussie Smollett has been, or would be, written off of Empire is patently ridiculous," read the statement released on Thursday (February 14). "He remains a core player on this very successful series and we continue to stand behind him."
As previously reported, the Empire star claimed he was assaulted in Chicago on January 29 by two men wearing ski masks. He said he had just arrived in the city from New York and made a late-night run to a Subway when someone yelled: "Aren't you that f**got 'Empire' n**ga?" Jussie claimed the two attackers then proceeded to jump him, put a rope around his neck and poured bleach on him. However, holes have been poked in his initial story, and after a nearly month-long investigation, the actor has become a possible suspect in his own attack.
Over the weekend, two police officers told CNN that Jussie's alleged attackers — brothers Ola and Abel Osundairo —are cooperating with law enforcement after reportedly providing evidence Jussie set the whole thing up. "We can confirm that the information received from the individuals questioned by police earlier in the Empire case has, in fact, shifted the trajectory of the investigation," Chicago Police spokesman Anthony Guglielmi said in a statement provided toThe Hollywood Reporter. He also tweeted, "While we are not in a position to confirm, deny or comment on the validity of what's been unofficially released, there are some developments in this investigation and detectives have some follow-ups to complete which include speaking to the individual who reported the incident."
Jussie lawyers, however, continue to deny he had any role in his attack. "As a victim of a hate crime who has cooperated with the police investigation, Jussie Smollett is angered and devastated by recent reports that the perpetrators are individuals he is familiar with," the said in a recently released statement. "He has now been further victimized by claims attributed to these alleged perpetrators that Jussie played a role in his own attack. Nothing is further from the truth and anyone claiming otherwise is lying."
As a result of the varying stories, Jussie's case is now heading to a Grand Jury, where, as TMZ previously reported, "the focus is presenting evidence that could lead to a felony indictment against Jussie for allegedly filing a false police report." Most recently, the FBI confirmed that they are working with the US Postal Service to look into whether Jussie was involved in writing/creating the threatening letter that was sent to him prior to his attack. The letter contained racist and homophobic threats as well as white powder that was later determined to be aspirin.
Photo: Getty Images