Courteney Cox Recalls Scary Emergency Landing With Jennifer Aniston
By Emily Lee
February 21, 2019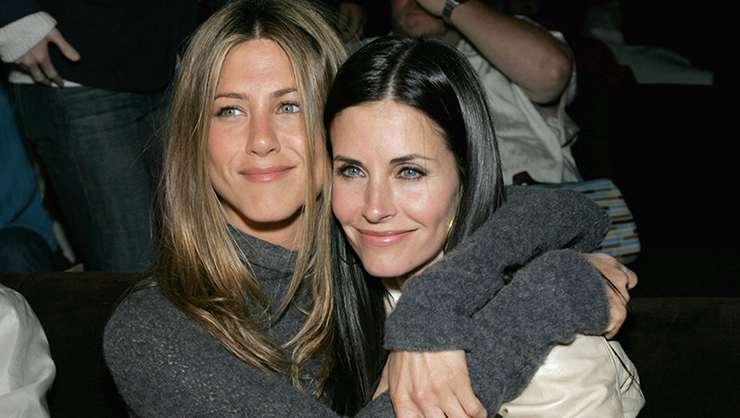 Courteney Cox opened up about that scary emergency landing she experienced while traveling via private jet recently. The former Friends actress was flying to Mexico with her BFF, Jennifer Aniston, and some of their close friends when a tire blew out on the jet. They ended up circling for four hours before being able to make a safe landing. Though the story has a happy ending, the experience left Courteney shaken up.
"I'm not afraid of flying at all, my dad was a pilot, but I was really scared because when we were taking off, we heard this really loud bang," Courteney reveled to Extra. "I was like, 'Oh, that sounds like we should probably check that tire.'"
"There was no tire at all, there was no wheel. Luckily, there are two wheels on each side and two in the front," she continued. "I have to say, we were in the air for four hours, burning off fuel and just thought of what it is going to be like when we land." Thankfully, though, Courteney shared "it was a really smooth landing."
While Courteney is able to recall the story cheerfully enough now, she revealed that she was scared enough at the time to reach out to her daughter and boyfriend to tell them she loved them. "I sent a little text to Coco, 'I love you.' I didn't say why, and to Johnny. I told him everything that was going on and I FaceTimed him after," she said.
Courteney, Jennifer, and the rest of their friends eventually arrived in Cabo safe and sound after the terrifying incident. The girls trip was in honor of Jennifer's milestone 50th birthday.
Photo: Getty
Chat About Courteney Cox Recalls Scary Emergency Landing With Jennifer Aniston