Jussie Smollett Bond Set At $100K, New Details Emerge During Bail Hearing
By Peyton Blakemore
February 21, 2019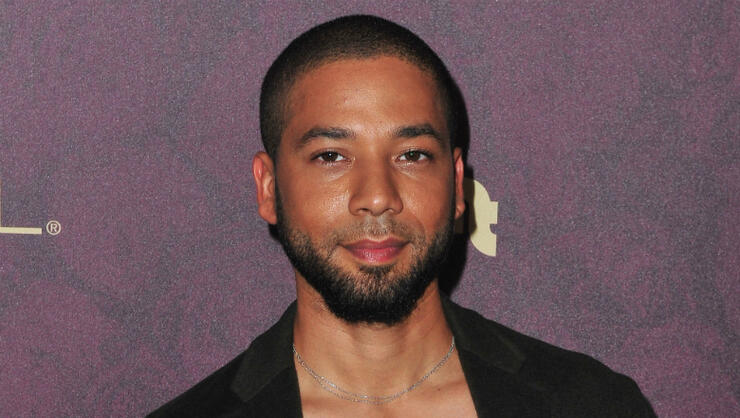 Jussie Smollett's bond has been set.
Hours after being arrested for felony disorderly conduct on Thursday (February 21), the Empire star appeared in front of State of Illinois Circuit Court of Cook County Judge John Fitzgerald Lyke Jr. where his bond was set at $100,000. Prosecutors additionally asked Smollett to surrender his passport. He is due back in court March 14, when he is expected to enter his plea.
Smollett was supported by his family in the courtroom. During the hearing, prosecutors read text messages between him and the brothers, who he allegedly paid to attack him late last month. According to CNN, Smollett shook his head as prosecutors read the texts, which reportedly revealed he met up with the brothers in the weeks before the attack to give them $100 to pay for supplies, including red hats, masks, and rope. Phone records also reportedly showed the actor called his alleged attackers before and after his attack.
Prosecutors detailed Smollett relationship with his alleged attackers, explaining the actor knew one of the brothers for years. They also alleged that the brothers previously supplied street drugs to Smollett.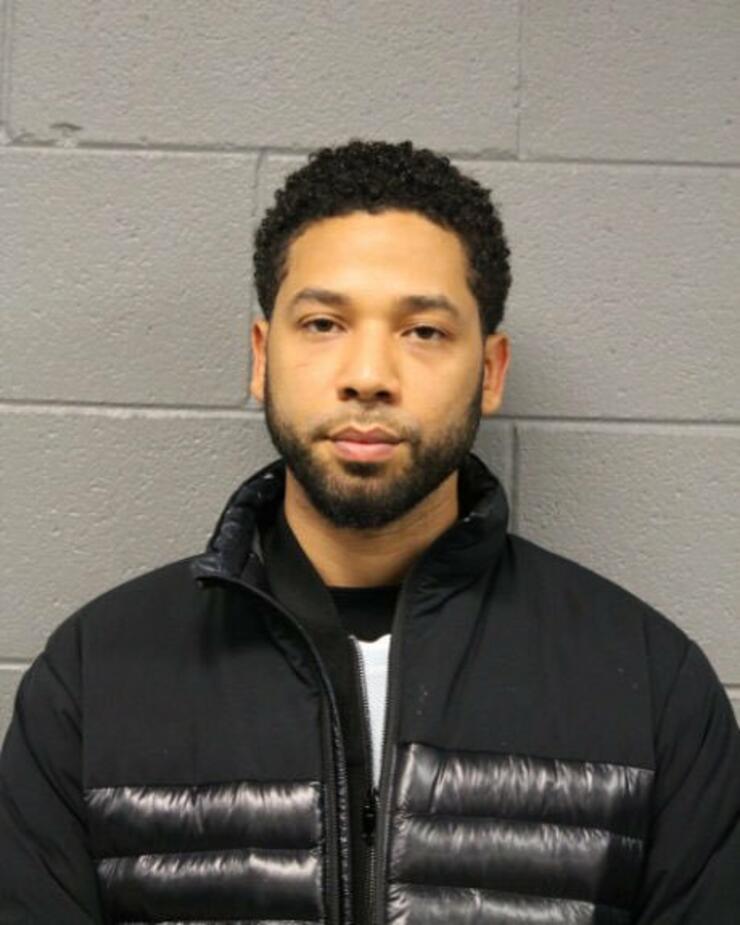 During an earlier press conference on Thursday morning, the Superintendent of Police, Eddie Johnson, accused the Empire actor of staging the attack because he was "dissatisfied with his salary." He claimed took "drastic and illegal tactics to gain attention," adding Smollett "concocted a story" about an alleged hate crime that "took advantage of the pain and anger of racism to promote his career." The Chicago PD is accusing Smollett of paying his attackers — brothers Ola and Abel Osundairo — $3,500 by check before the attack and sending them the rest of their payment after the job was done. The Superintendent said phone records show Smollett spoke to the brothers before and after the attack.
Johnson additionally told reporters the 36-year-old actor was also behind the threatening letter that was sent to the Empire set, addressed to Smullett, prior to his allegedly staged attack. He explained that after the letter —which contained racist and homophobic threats, as well as a white powder that was later determined to be aspirin — didn't get the attention Smollett was seeking, he decided to stage an attack. "When we discovered the actual motive, quite frankly, it pissed everybody off because we have to invest valuable resources," Johnson explained.
Following his arrest, Fox Entertainment and 20th Century Fox Television released a new statement regarding Smollett's future on Empire. "We understand the seriousness of this matter and we respect the legal process. We are evaluating the situation and we are considering our options," read the statement.
The Empire star claimed he was assaulted in Chicago on January 29 by two men wearing ski masks. Smollett said he had just arrived in the city from New York and made a late-night run to a Subway when someone yelled: "Aren't you that f**got 'Empire' n**ga?" He claimed the two attackers then proceeded to jump him, put a rope around his neck and poured bleach on him. He additionally claimed his attackers shouted, "this is MAGA country!" It was that phrase that sparked the attention of President Trump, who reacted to Chicago PD's Thursday press conference on Twitter. "@JussieSmollett - what about MAGA and the tens of millions of people you insulted with your racist and dangerous comments!? #MAGA," he wrote.
Before Smollett's arrest, his legal team denied claims he had any role in the attack. "As a victim of a hate crime who has cooperated with the police investigation, Jussie Smollett is angered and devastated by recent reports that the perpetrators are individuals he is familiar with," they said in a statement. "He has now been further victimized by claims attributed to these alleged perpetrators that Jussie played a role in his own attack. Nothing is further from the truth and anyone claiming otherwise is lying."
Filing a false police report, under Illinois law, is disorderly conduct and punishable by one to three years in prison.
Photo: Getty Images/Chicago PD
Chat About Jussie Smollett Bond Set At $100K, New Details Emerge During Bail Hearing