Netflix Renews 'The Haunting Of Hill House' For Season 2
By Emily Lee
February 21, 2019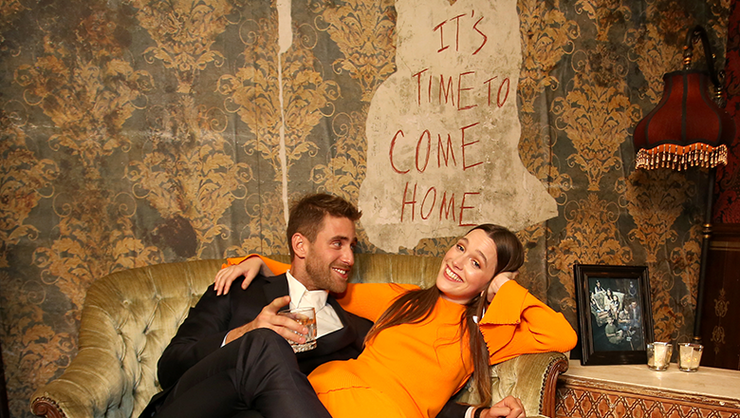 Raise your hand if you're ready to be scared AF again! Netflix announced on Thursday (Feb. 21) that The Haunting of Hill House will be renewed for season two. While fans of the horror series grew attached to the Crain family over the course of 10 episodes, their story came to a satisfying conclusion at the end of season one. Instead of continuing the show as is, Netflix renewed the popular horror series as an anthology to be known as The Haunting.
While the second season of The Haunting will introduce fans to an all new cast of characters in a totally different story, series creator Mike Flanagan and executive producer Trevor Macy will continue working on the project. Netflix released a statement, calling Flanagan and Macy "masterful at creating authentically frightening stories that leave audiences on the edge of their seats, but unable to look away." Cindy Holland, vice president of original content at Netflix, continued saying, "we're excited to continue our partnership with them on The Haunting series and future projects to come."
It's no surprise that Flanagan and Macy are experts at crafting truly horrifying television shows and movies. They've partnered on a number of horror projects, including Gerald's Game, Oculus, Hush, and Doctor Sleep. The latest installment of The Haunting is sure to keep us sleeping with the lights on for months after watching.
While no plot details have been released on the second season of The Haunting yet, Netflix did release a short, spooky teaser on Twitter. "A new Haunting is coming. Can you guess where it takes place? Listen closely..." When the teaser was retweeted by Netflix's main account, the streaming giant added the caption, "Here's a hint for the title: The Haunting of *** *****."
Will you be watching the second season of The Haunting? Or are you still having nightmares about The Bent Neck Lady to even try?
Photo: Getty