New Election Ordered In North Carolina Following Voter Fraud Accusations
By Bill Galluccio
February 21, 2019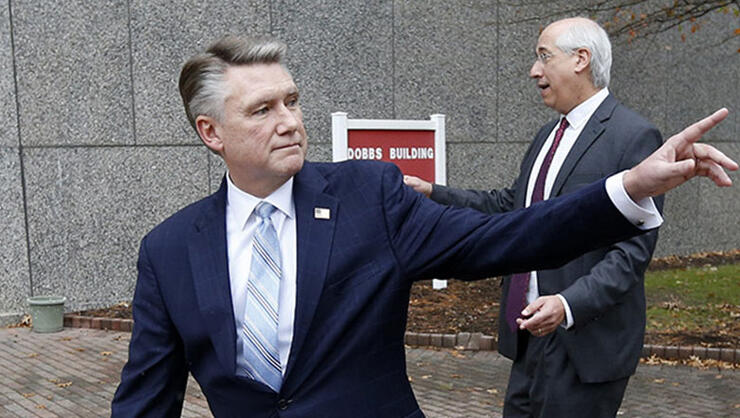 A new election has been ordered in the contested congressional race between North Carolina Republican candidate Mark Harris and his Democratic opponent Dan McCready. Harris won the race by fewer than 1,000 votes and a recount was ordered. During the recount, Democrats accused Harris' campaign of committing voter fraud, claiming they engaged in an illegal scheme to collect and alter absentee ballots.
The North Carolina Board of Elections made the unanimous decision to hold another election after hearing testimony from Lisa Britt. She said that she was paid to collect absentee ballots by Leslie McCrae Dowless Jr., a political operative who was hired by the Harris campaign. Britt admitted that she filled in votes for Republican candidates on ballots that were unfinished.
Harris denied that he knew of Dowless' illegal activities and called for a new election hours before the Board announced their decision.
"Neither I nor any of the leadership of my campaign were aware of or condoned the improper activities that have been testified to in this hearing," Harris said in a statement. "Through the testimony, I listened to over the past three days, I believe a new election should be called. It's become clear to me that the public's confidence in the ninth district seat general election has been undermined to an extent that a new election is warranted."
The Board did not release details about when the new election would take place.
Photo: Getty Images
Chat About New Election Ordered In North Carolina Following Voter Fraud Accusations