Imagine Dragons Is The Worst Band In The World According To Slipknot
By Katrina Nattress
February 22, 2019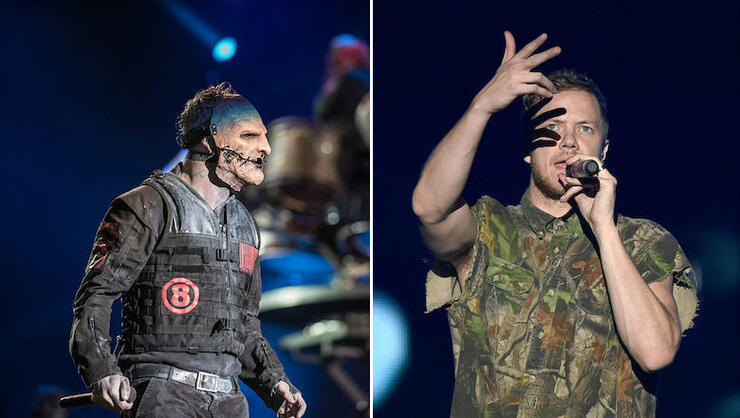 There's a new worst band in the world, if you ask Slipknot's Corey Taylor. During a recent interview, the ghoulish frontman revealed that he thinks Imagine Dragons are, well, terrible.
"They're awful, so that's cool," Taylor said frankly, before revealing the implications that come with making that claim since he has a house in Las Vegas.
"And they're from Vegas, so I'm gonna go home to protests. Can't show my face in this town now. Yeah, people are slowly coming back to appreciate Nickelback and then just turning their irksome ire toward Imagine Dragons."
The heavy metal veteran's dig at Nickelback stems from a longtime feud between him and the band's singer Chad Kroeger. In 2002, Taylor described Kroeger as "Shaggy from Scooby Doo" and his bandmates as "f***ing pretty boys." Kroeger meanwhile referred to Taylor's side project Stone Sour as "Nickelback lite" and questioned Slipknot's efficiency as a band, asking "How good can your music be if you've got to beat each other up onstage, throw up in your own masks every night?"
Since Taylor said Kroeger and company are "passing the baton" of ridicule, neither Nickelback nor Imagine Dragons have responded to the comments. We don't see ID's Dan Reynolds retaliating either. He's way too nice.
Photo: Getty Images
Chat About Imagine Dragons Is The Worst Band In The World According To Slipknot