Steve Irwin's Kids Post Touching Tributes To Their Dad On His 57th Birthday
By Emily Lee
February 22, 2019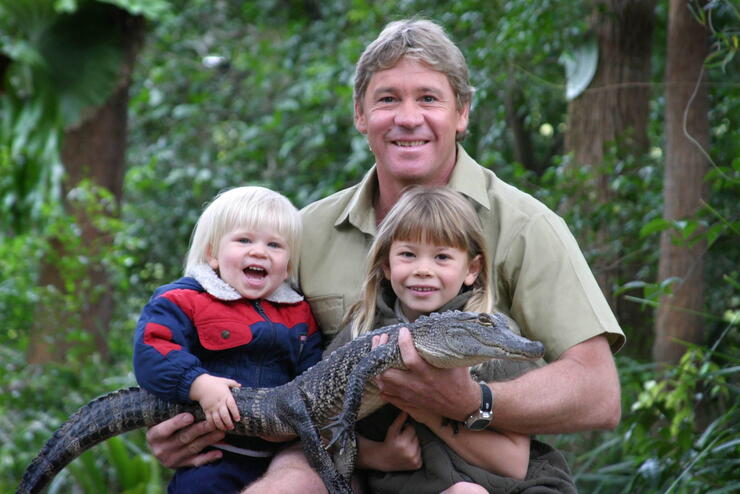 This is so sweet. Bindi Sue Irwin and Robert Irwin remembered their late father, beloved conservationist Steve Irwin, on what would have been his 57th birthday. Bindi and Robert both took to Instagram on Friday (Feb. 22) to honor Steve 13 years after his unexpected passing.
"Thank you for always being my guiding light," Bindi captioned her post. The 20-year-old budding conservationist shared a photo of Steve holding her as baby, as well as a Koala bear.
Bindi's younger brother, 15-year-old Robert, shared the Google Doodle created in honor of their dad's birthday. "Thank you so much [Google] for honoring Dad with his own #GoogleDoodle all over the world. A perfect way to celebrate his birthday, sharing everything he did to make the world a better place," Robert wrote.
Bindi and Robert's mom, Terri Irwin, also shared her excitement over the Google Doodle on her blog, writing that it acknowledges "the life and achievements of my husband Steve Irwin, whose efforts to protect wildlife and wild places have been recognized as the most extensive of any conservationist. We are so proud that his legacy lives on, as that was his greatest wish."
Steve passed away in September 2006 when a stingray pierced his heart with its barb while shooting a nature documentary. Bindi, Robert, and Terri have been working to preserve his legacy ever since.
Photo: Getty