Jordyn Woods 'Denied' Tristan Hookup When Khloe Kardashian Confronted Her
By Paris Close
February 23, 2019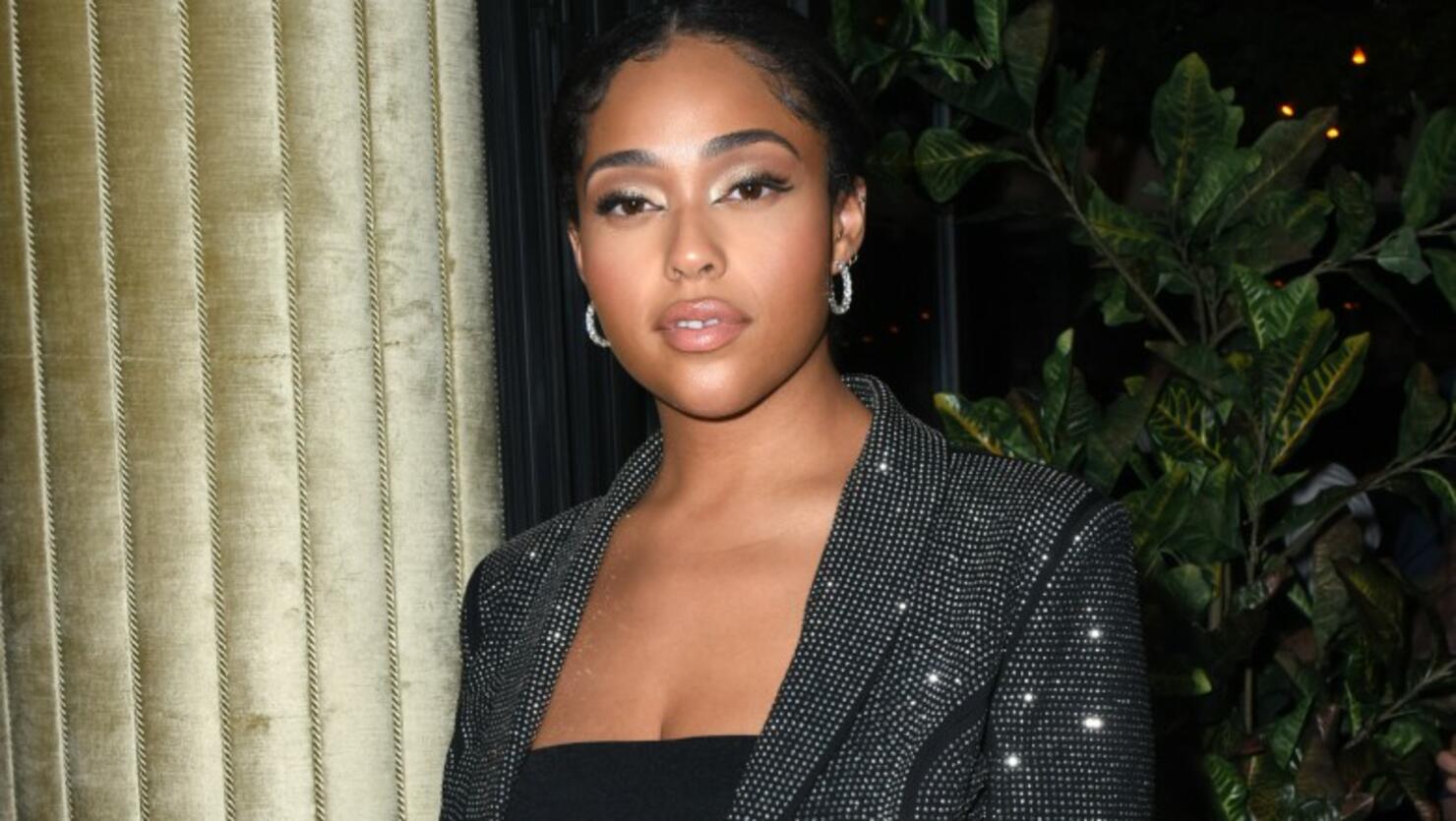 It's come out that Jordyn Woods apparently lied when Khloe Kardashian approached her about allegedly hooking up with her boyfriend, Tristan Thompson. "When Khloé confronted Jordyn, at first she denied it," an insider told Us Weekly. "But then she admitted it."
"Khloé has never confronted another woman Tristan has cheated with before," the source added, in light of the cheating scandal TMZ broke earlier this week. The celebrity gossip outlet released video footage that apparently caught Woods and Tristan in the act at a house party this past Sunday (February 17). Guests who were at the bash said the pair were all over each other and even made out, all of which reportedly caught on film.
Khloe dumped the NBA player, with whom she shares daughter True, as soon as the word got back to the reality star. Although Tristan initially refuted the cheating accusations as "Fake News," the rest of the Kardashian-Jenner brood has already begun writing him off — Jordyn, included.
The alleged rendezvous has driven a serious wedge between Woods and the rest of the family as well, specifically with her longtime bestie, Kylie, who "was in denial for days" and "very torn on how to handle the situation." Ultimately, the aspiring model, who has been profusely apologetic about the rumored betrayal, was forced to move out of Kylie's pad and go live back home with her mother because of the situation.
"Jordyn has been like Kylie's sister. They were inseparable, and always together," a source told People of the matter. "Jordyn often helped Kylie with Stormi. Kylie was always so excited to have Jordyn around. It seems Kylie isn't sure what to do, but it seems impossible for her to keep Jordyn around."
While Khloe appeared to be faring the breakup well, having stepped out for a business commitment in L.A. just days after the scandal broke, Woods also spoke on the matter at Thursday's (February 21) launch event for her false eyelashes line. Thank you guys for coming out and supporting me through everything that's going on," she told the crowd. "It's been real, and Eylure has been super real with a project I've been working on for over nine months right now."
Photo: Getty Images