2019 Oscars: Lady Gaga Dons 128-Carat Diamond Last Worn By Audrey Hepburn
By Hayden Brooks
February 25, 2019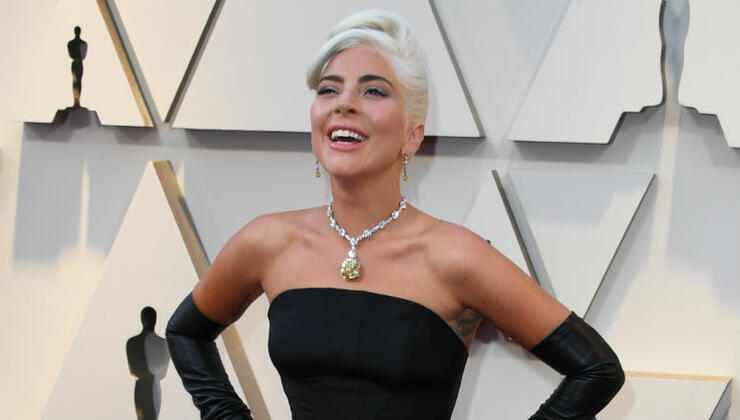 Lady Gaga knew that she had to make her 91st Academy Awards look a huge moment, so she decided to take a page (and a necklace) straight from Audrey Hepburn's book.
For her appearance on Sunday night (February 24), where the pop titan picked up her very first Oscar trophy for Best Original Song, Gaga channelled some old school Hollywood glamour by wearing a black gown by Alexander McQueen, oversized hip pads and matching black gloves. However, the big accessory for the look fell on her 28.54-carat Tiffany & Co. yellow diamond necklace called the Tiffany Diamond. After Mrs. Sheldon Whitehouse rocked the necklace at the Tiffany Ball in 1957 and Audrey Hepburn wore the accessory in 1962 for one of the Breakfast at Tiffany's posters, Gaga became the third person to shine in the piece during the 2019 Hollywood ceremony. As per reports, the famed diamond was acquired by Charles Lewis Tiffany in 1877 and is worth upwards of $30 million dollars.
"The chance to work with such an amazing piece of design and history tonight is a creative dream come true. There are so many beautiful jewels in the world, but the radiant Tiffany Diamond … is truly exceptional, which is just so fitting for Lady Gaga," a joint statement from Lady Gaga's stylists, Sandra Amador and Tom Eerebout, read.
Chat About 2019 Oscars: Lady Gaga Dons 128-Carat Diamond Last Worn By Audrey Hepburn