Peter Frampton Reveals Rare Muscular Disease
By Connor Hachey
February 24, 2019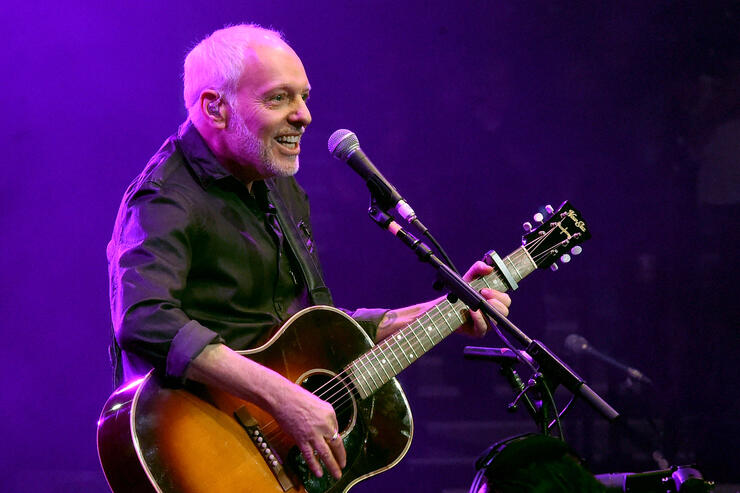 Legendary Grammy winning guitarist Peter Frampton opened up to CBS This Morning: Saturday revealing that he will stop touring due to his diagnoses of a rare, degenerative muscular disease called Inclusion Body Myositis or IBM. His upcoming "Peter Frampton FINALE - Farewell Tour" will mark the end of his touring career as a solo artist which started in 1971.
Peter's specific disorder is an incurable and inflammatory disease of the muscles that causes the body to weaken slowly over time. As an additional result of his diagnosis, Frampton revealed that he's been hitting the recording studio pretty hard to create music while he still can.
Between October and like two days ago, we've done like 33 new tracks. I just want to record as much as I can, you know, now for obvious reasons.
While in his current state Frampton's quality of life isn't so severely impacted, he's noticed a few things about the illness' early effects.
Going upstairs and downstairs is the hardest thing for me. I'm going to have to get a cane...and then the other thing I noticed, I can't put things up over my head.
The "Frampton Comes Alive" artist was initially diagnosed almost three and a half years ago after taking a tumble on-stage. He shares that the disease had a slow progression, but around last September and October it sped up after returning from tour. After suffering another bad fall while on a family vacation in Hawaii, Peter was prompted to consider writing off touring for good.
One of the first signs his body showed of being afflicted with IBM was the waning motor abilities of his finger flexors, which obviously need to be in working order to play instruments.
What will happen, unfortunately, is that it affects the finger flexors. That's the first telltale sign is the flexors, you know. So for a guitar player, it's not very good. I'm able to play great right now. But in a year's time, maybe not so good ... I'm a perfectionist and I do not want to go out there and feel like, 'Oh I can't, this isn't good.' That would be a nightmare for me...I've been playing guitar for 60 years. Started when I was eight and now I'm 68. So, I've had a very good run.
You can catch Peter Frampton on his farewell tour later this year. The show kicks off in Tulsa, Oklahoma on June 18th 2019 with over 50 initial dates and wraps October 12th in San Francisco, California. Frampton revealed he's calling it a "farewell" tour because he knows he'll be at the top of his game.
The reason I'm calling it the 'farewell tour,' again, is because I know that I will be at the top of my game for this tour and I will make it through this and people won't be saying, 'Oh you know, he can't play as good.' I can. But we just don't know for how long.
Photo: Getty Images
Chat About Peter Frampton Reveals Rare Muscular Disease